Timetable of events for Christmas in Coalville this weekend has been confirmed by District Council
By Coalville Nub News Reporter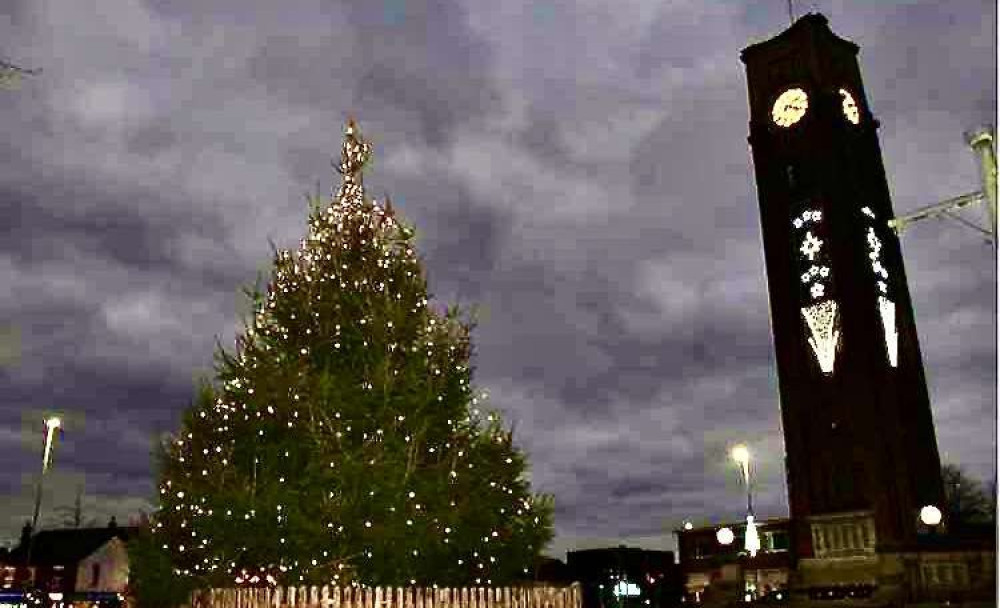 Christmas is set to come to Coalville this weekend. Photo: North West Leicestershire District Council
Christmas in Coalville returns to the town centre this Saturday - with a day of events planned in different venues.
The Christmas lights are due to be switched on at around 4pm.
But before that, a wide variety of family activities are planned.
North West Leicestershire District Council will be hoping for better weather this year.
Twelve months ago, the event had to be scaled down due to strong winds over that weekend.
This year's celebrations should go ahead as planned, although the current cost of living crisis has been taken into account.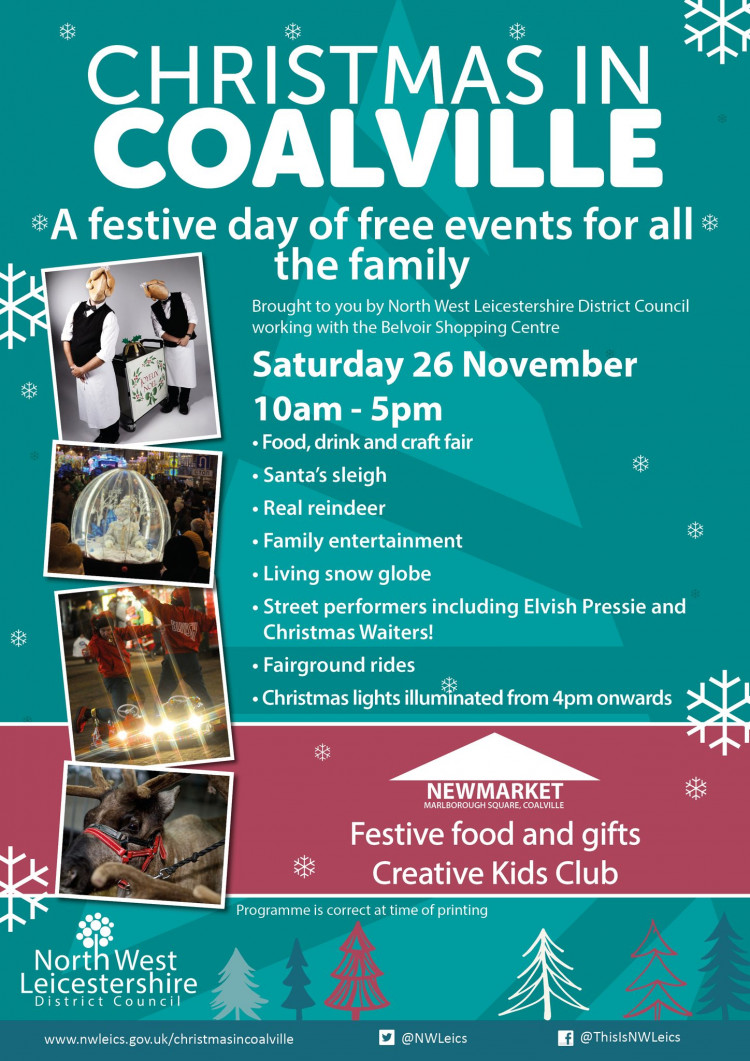 The District Council also decided not to have any fireworks at this year's event.
The timetable of events in the town centre is as follows.
Belvoir Shopping Centre
10 am to 10:30 am, Leicestershire, co-op band,
10:30 am to 11:30 am music by Monterey roadshow
11:30 am to 12 noon, Panto characters
12:15 pm to 12:30 pm. John Finney, barrel organ,
12:30 pm to 1 pm Leicestershire co-op band
1 pm to 1:30 pm, Panto characters
1:30 pm to 2 pm, music by Monterey roadshow
2 pm to 2:30 pm, Belvoirdale Primary School Choir
3 pm to 3:15 pm, John Finney, barrel organ
3:15 pm, to 4 pm, music by Monterey roadshow
Belvoir Shopping Centre, walkabouts,
11:15 am to 11:45 am, comedy waiters,
12 noon to 12:30 pm Elvish Pressies
12:45 pm to 1:15 pm, Giant bubbles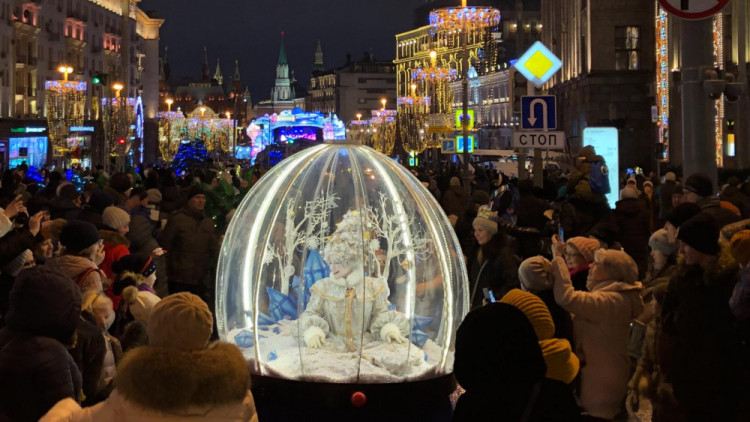 2 pm to 2:30 pm, Comedy waiters
2 pm to 2:30 pm Balloon models
3:15 pm to 3:45 pm, Elvish Pressies
Marlborough Square
10am to 10:30 am, All Saints Primary School choir
10:30 am to 11 am, Panto characters
11 am to 11:30 am, Leicestershire Co-op band
11:30 am to 1:30 pm, music by Monterey Roadshow
1pm to 1:15 pm, John Finney, Barrel organ
2pm to 2:30 pm, Leicestershire Co-op band
2:30 pm to 3 pm, Panto characters
3pm to 3:30 pm, Leicestershire Co-op band
3:30 pm to 4:15 pm, music by Monterey Roadshow
Marlborough Square, walkabouts
12:30 pm to 1 pm, Comedy waiters
1:15 pm to 1:45 pm, Living Snowglobe
2 pm to 2:30 pm Elvish Pressies
2:45 pm to 3:15 pm Living Snowglobe
3:15 pm to 3:45 pm, Giant bubbles
3:45 pm to 4:15 pm, Living Snowglobe