Date is set for Christmas in Coalville after last year's weather hit event - but rising costs could yet play a part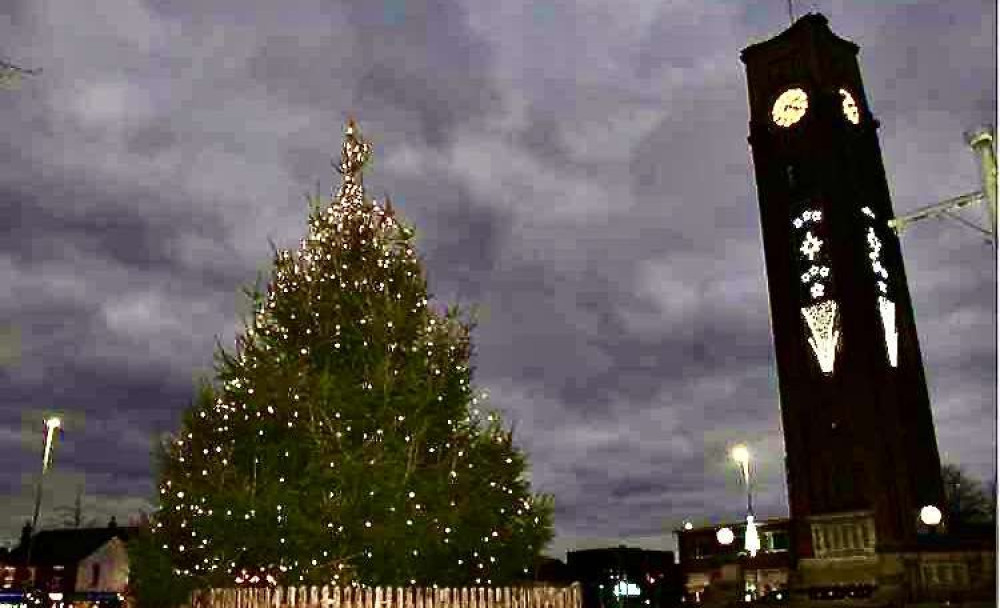 Last year's event was curtailed by bad weather at short notice. Photo: North West Leicestershire District Council
Organisers of the Christmas in Coalville event hope to run it in full for the first time in three years next month - but rising costs will play a part in staging the town centre celebration.
With the 2020 version cancelled due to the pandemic, last year's event was curtailed due to stormy weather and the resulting safety fears.
This year's Christmas in Coalville is planned for November 26 and tonight's (Tuesday) meeting of North West Leicestershire District Council's Special Expenses Working Party will discuss the arrangements.
A Christmas market is planned in the town centre - including food, drink, crafts and charity stalls, while Christmas stalls and entertainment will be held at Newmarket in Marlborough Square.
Also scheduled are town centre entertainment and street performances with Santa, his sleigh and real reindeer.
There are also plans for a main stage, a funfair (both subject to venue availability) and a firework finale.
However, the fireworks are subject to the agreed venue for the main stage, confirmation of a suitable 'firing' location and budget availability.
The agenda for tonight's meeting says options for the firework finale are currently being considered.
More affordable lower noise fireworks - with firework prices increasing significantly - are being sought.
The confirmation of a 'firing' location is also to be discussed.
The agenda says: "Historically, Coalville Park has been used as the firing location and due to the distance of the Park from the town centre larger fireworks - which are louder - have been required.
"Alternative options, closer to the town centre were investigated for 2021 and a new firing location and style of display was selected.
"Due to the forecasted Storm Arwen and the impact this would have on the firework display with increased risk to buildings and people / crowds, a decision to cancel the firework element of the event was made in advance of event day based on the forecasted amber weather warning and earlier cancellation avoiding whole cost payment, limiting the financial loss to the deposit only.
"It should be noted that this alternative location and style of display is dependent on favourable weather conditions and could therefore result in a cancellation of this element of the event at short notice. It should also be noted that rising costs are presenting significant challenges for the delivery of all the elements of the event."
The meeting will also discuss the cost of providing Christmas lights in Coalville this year.