Coalville man accused of murder tells court that he was sexually abused as a child
By Coalville Nub News Reporter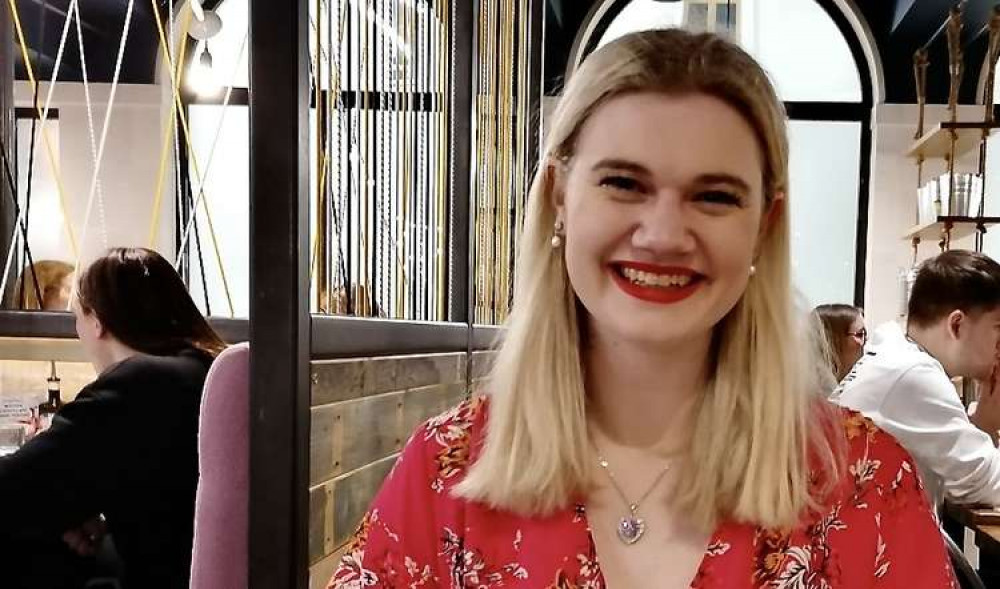 Megan Newborough. Photo courtsy of Newborough family
A Coalville man accused of murdering his girlfriend after strangling her and hiding his body has told a jury he was sexually abused as child.
Ross McCullum has admitted the manslaughter of Megan Newborough but denies murdering her.
The BBC website reports that McCullum strangled Ms Newborough and hid her body in a remote rural spot in August 2021.
Leicester Crown Court was told the defendant was suffering from PTSD and "lost control" when he attacked his victim at his home in Coalville.
The defence said the PTSD was triggered by abuse Mr McCullum suffered at the hands of older children when he was younger.
Giving evidence in his own defence, the 30-year-old defendant said was raped in woodland by an older boy when he was eight or nine.
Mr McCullum told the court he had gone with a group of older children to Whitwick Woods in Leicestershire where he was attacked.
He said: "I thought they were my friends. They were nice to me. They would buy me sweets.
"I didn't want to tell anybody. I didn't want to get in trouble."
McCullum said he had been attacked as a child by Stephen Beadman, who would later go on to rape and murder 15-year-old Kayleigh Haywood
He also told the jury there were two other occasions where he was made to perform sexual acts in the garage of his home, in Windsor Close, Coalville, by older children who lived nearby.
He told the court, on one occasion, one of those older children was Stephen Beadman.
Beadman raped and murdered 15-year-old Kayleigh Haywood in November 2015.
He was jailed for life with a minimum term of 35 years in 2016 and died in prison in April 2021, aged 28.
McCullum told the court Beadman was there when he had been made to perform sexual acts in the garage.
He said Beadman attacked him with a thin, metre-long piece of plastic afterwards.
"I was trying to get my trousers back up but Stephen was whipping me with it saying 'you better not tell anyone'," said McCullum.
"I never did."
McCullum told court he eventually confided in Ms Newborough about the alleged abuse he suffered and that she said it would help him to tell others what had happened.
He said he then told his mother, adding: "I mentioned Stephen and Kayleigh. It had been bothering me. It felt like it was almost my fault."
Judge Philip Head asked McCullum: "Are you saying you felt if you had spoken up sooner, what he [Beadman] did to that girl would not have happened?"
"Yes,"said McCullum.
The court has heard that McCullum and Ms Newborough, from Nuneaton, had been in a short relationship before he killed her.
They had met at Ibstock Brick, in Ibstock Leicestershire, where she worked in human resources and he was a laboratory technician.
They had arranged to meet at McCullum's home when his parents were out and he strangled her, cut her throat, and dumped her body in undergrowth by a country lane near Woodhouse Eaves.
The prosecution said McCullum continued to text and call Ms Newborough's phone feigning concern for to cover his tracks and hide what he had done.
He later told police he had killed her and directed them to her body.
Kerim Fuad KC, defending, said the defendant's actions after Ms Newborough's death "were borne of pure panic".
The trial continues.