Coalville community group plans pitch for one of two 'much-loved and iconic' buildings

The old market hall site in Coalville is one of the buildings up for discussion. Photo: Coalville CAN
Coalville CAN is hosting a debate over the 'uncertain' future of two of the town's established buildings next week.
And the Memorial Square-based community group says it is planning a pitch to North West Leicestershire District Council for an 'alternative option' for the old Market Hall.
Coalville CAN wants to hear local people's views on the Market Hall and the Co-operative Department Store in Belvoir Road.
Both have been mentioned in terms of the planned re-generation of Coalville.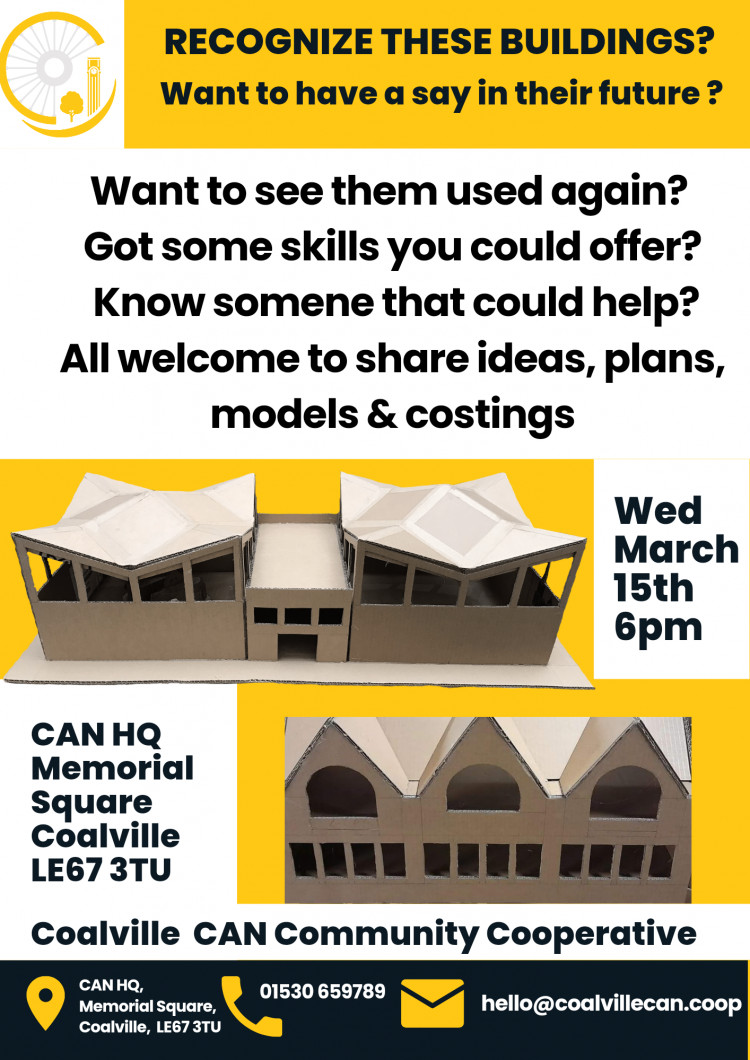 The Market Hall is currently up for sale with North West Leicestershire District Council looking for a buyer who could develop the site into a leisure facility - possibly the town's promised cinema.
But the former Co-op building is in the middle of a planned new Belvoir Centre leisure and apartment development.
Coalville CAN is staging a Facebook event HERE to talk about the buildings.
It says: "The future of two of Coalville's buildings is uncertain - one is a much-loved heritage building on the high street that holds fond memories for hundreds of local people, and the other is a truly iconic local building up for sale.
"The Co-operative Department Store on Belvoir Road, and Coalville's Market Hall.
"Do you have an opinion on what these spaces can be used for? Want to have your say? Maybe even become a part owner of them?
"At Coalville CAN, we have been thinking about what use they could have and how we can take them over.
:See these two potential gems as cardboard models at CCAN HQ.
On March 15th, 6pm to 8pm, you are invited to be part of the conversation and solution!"
Deana Wildgoose of Coalville CAN said: "Coalville CAN will be making a pitch to the council for an alternative option for the old market hall.
"The council is looking for local people and organisations to contribute their ideas and get involved.
"How many local people and businesses are there locally with skills and talents that could transform the market from an unused eyesore in the centre of town to something the local community can be proud of?
"Love it or hate it the building is unique. This is what it could.look like with a bit of imagination ."