Coalville Town manager Stevens hoping for a reverse of the club's previous FA Cup first round adventure ahead of Charlton tie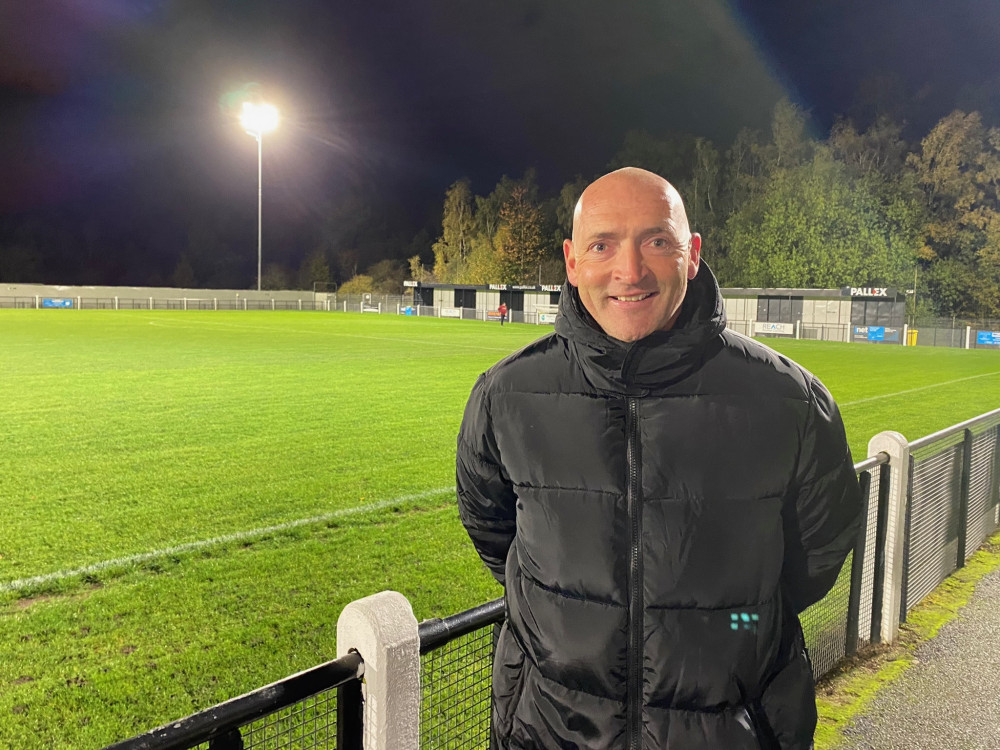 Coalville Town manager Adam Stevens. Photo: Coalville Nub News
Coalville Town manager Adam Stevens will be hoping to put his side's previous FA Cup first round experience behind him when they take on Chalrlton today (Saturday).
The Ravens' only appearance at this stage of the competition was 18 years ago when they lost narrowly at Wycombe Wanderers.
Stevens played for Coalville that day and still remembers the frustration of a 1-0 defeat.
Click HERE for details of that game in 2004.
Stevens, from Hugglescote, told Coalville Nub News: "I played in that match against Wycombe, Tony Adams had been their manager but he got sacked in the week before this game.
"It was a good game, but Roger Johnson scored with a header from a corner with about 15 minutes left.
"But we've come a long way since then as a club, we've improved.
"The whole place is buzzing at the moment."
But Stevens says there is little from the Wycombe day that can be passed on almost two decades later.
He added: "We've got ex-Football League players here who know what it's all about.
"But they'll enjoy the day by working hard and sticking to what they do best.
"If they play the occasion rather than the game, they'll cause themselves problems.
"All we ask is that they do themselves justice,.
"The game at Charlton is certainly something to embrace, and with all the people we're taking, it should be a great weekend for everybody.
"But we're not going down there to make up the numbers.
"We've got a job to do, we'll give it our best and see where that takes us.
"The good thing is that we were able to have a free week in between.
"We were able to have a media night in front of the cameras on Tuesday as well as getting the fans down to watch an open training session.
"We're a community hub in the town with the amount of kids teams we have - and our fan base is through the roof.
"This is a working class area, and since the pits shut, there's not been a lot happening here.
"This has given the town a real boost."
But Stevens was not at Coalville's ground when the draw was made - and missed the huge celebrations in the bar.
He added: "I was in Scarborough with the missus.
:"I watched it in a local pub and asked the landlord to turn the TV up.
"Everyone knew about Coalville being in the first round so it was a good atmosphere."