New supermarket is planned for Ellistown housing development to as Aldi prepares to move in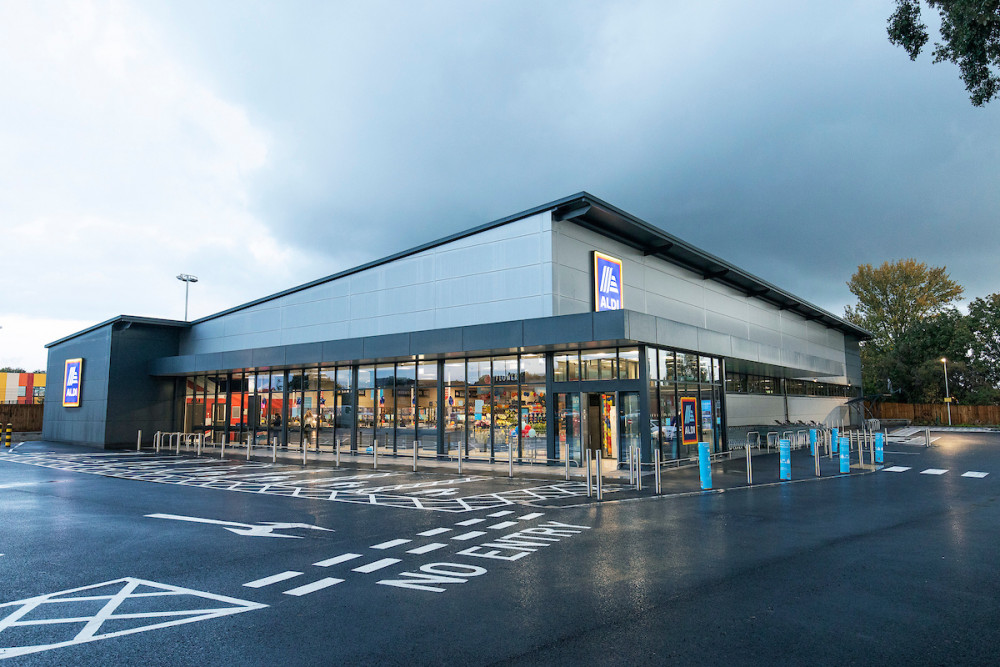 How the new Ellistown Aldi could look if planning permission is granted
Plans for a new Aldi store in Ellistown have been submitted to Coalville planners.
The new supermarket would form form part of the wider mixed-use development by the Harworth Group which is currently under construction in the South East Coalville area and has permission for up to 2,700 homes, a public house restaurant, a children's day nursery, a new medical centre and primary school as well as new bus route.
The application is for a foodstore, together with car parking, landscaping, and associated works at Bardon Grange, Beveridge Lane.
It is part of the outline planning permission which was granted six years ago.
Planning Permission was also granted last November for the installation of a road from Beveridge Lane which provides access to the supermarket application site.
A planning statement, as part of the application, says the proposed development represents a 'sustainable economic opportunity, delivering enhanced shopping provision for a growing community'.
It adds: "The development will positively address the Council's place-making principle, forming a high-quality development part of the planned new Local Centre without causing adverse impacts on surrounding areas.
"The proposals will create a significant number of jobs at construction stage - and 30-40 full and part-time jobs at the Aldi for local people once operational.
"Aldi is dedicated to providing employment opportunities, training and support."
The planned supermarket area comprises approximately 1.5 hectares of land to the south of the Local Quarter, with the proposed foodstore occupying the southern Beveridge Lane frontage.
Access will be off the new Eastern Avenue Road which extends from the new Beveridge Lane roundabout and passes the Retail Area frontage.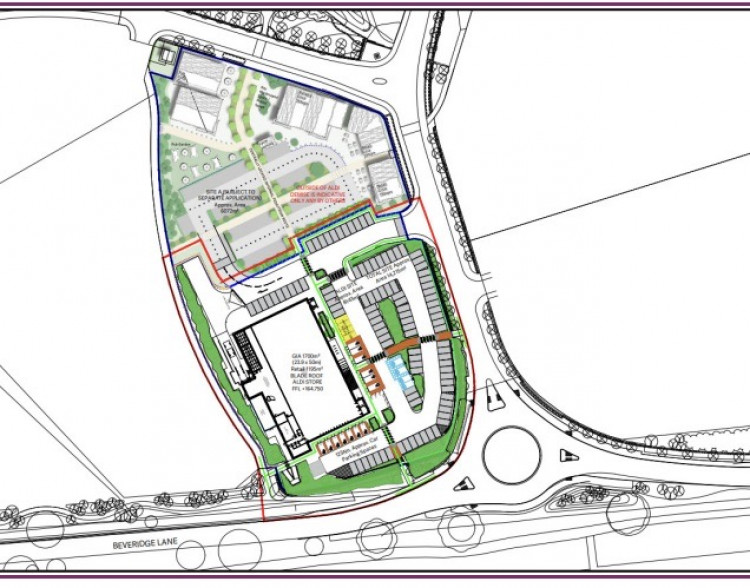 A plan of the proposed new Aldi site off Beveridge Lane
This route then continues northwards to the wider Local Quarter and neighbourhood,
The highway design includes a vehicular and pedestrian access point to the Local Centre.
Aldi said two years ago it was looking to build new stores in Coalville and Ibstock.
It already has a branch in Coalville town centre and the new development is now being considered by planners at North West Leicestershire District Council.
At the time, the company's National Property Director, Ciaran Aldridge, said: "Aldi is growing rapidly and we are welcoming around a million new customers into our stores every year.
"But there are also hundreds of towns across the UK where there is not an Aldi, meaning there are hundreds of thousands of people who can't easily access the high quality, affordable food our customers love.
"We are willing to explore all opportunities, including developer-led schemes or existing retail units."