Fran looking to expand No Frills business beyond Ibstock and has already established a Coalville link
By Coalville Nub News Reporter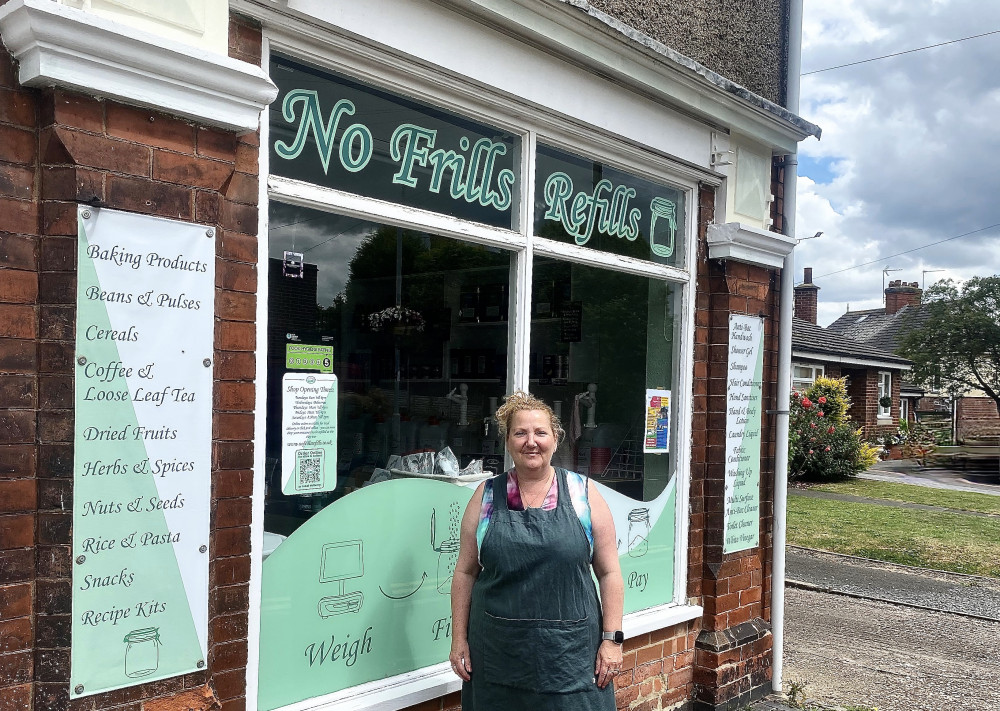 Fran hopes to eventually branch out to other towns and villages
An eco-friendly business that opened during the pandemic, and recently turned two years old, is now diversifying.
The business idea for No Frills Refills in Ibstock was born during the height of the Covid-19 pandemic, when owner Fran Barney was inspired to make a change.
Coalville Nub News featured Fran's business last year.
Focusing on reducing waste and the use of plastic, Fran started selling dried food and household products online so people could restock their everyday essentials without the unnecessary packaging.
As the business evolved, Fran was able to lease a premise in her village, an unoccupied shop on Chapel Street, which had stood empty for three years.
Using a £5,000 business start-up grant from North West Leicestershire District Council (NWLDC) and the Leicester and Leicestershire Enterprise Partnership (LLEP), Fran was able to kit out her shop with dispensers and containers so customers could refill at their leisure.
Since then, No Frills Refills has worked in partnership with nearby Coalville-based business, The Coal Bunker, to offer refills and other eco-friendly products.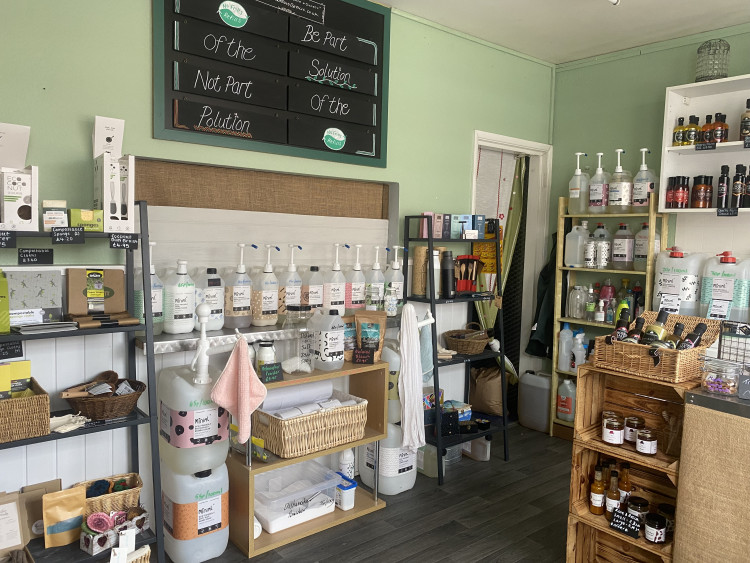 The zero-waste store also recently became a school uniform swap shop where residents can donate old uniforms for others to take for free.
Fran hopes to eventually branch out to other towns and villages, she said: "I love to find new ways to reduce my use of plastic and want to make eco-friendly shopping as convenient as possible.
"Hopefully in the future, the business will continue to evolve, and we'll be able to help make sustainable living accessible to even more people in North West Leicestershire."
Councillor Tony Gillard, Portfolio Holder for Business at NWLDC, said: "It's great to see businesses like No Frills Refills take the plunge, particularly during lockdown, and help people make changes to live sustainably.
"Our business focused grants help to give entrepreneurs, who don't know where to start, a bit of a leg-up to get their business ideas in motion.
"No Frills Refills is thriving, and we hope that this will encourage other likeminded business people to take that daunting first step."