Local mums succeed in getting new play equipment for Coalville Park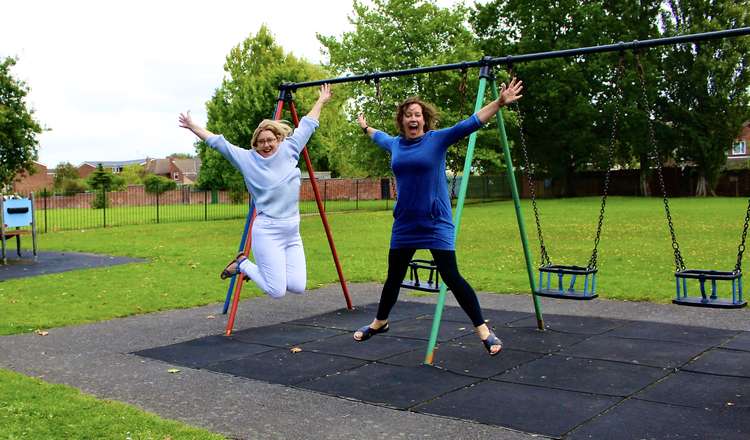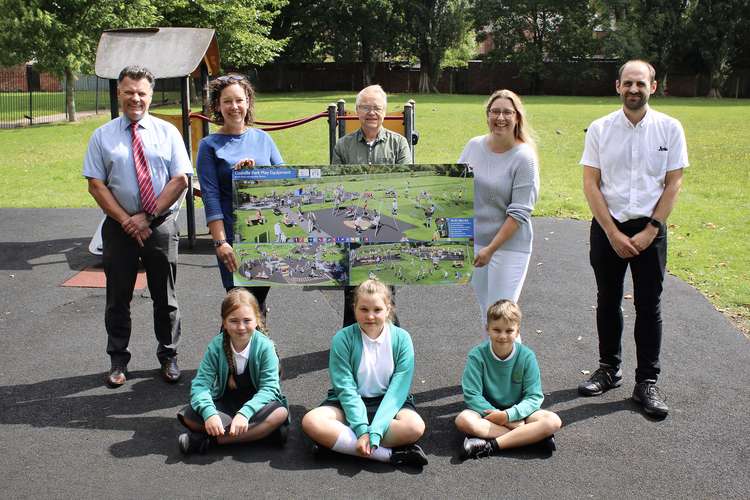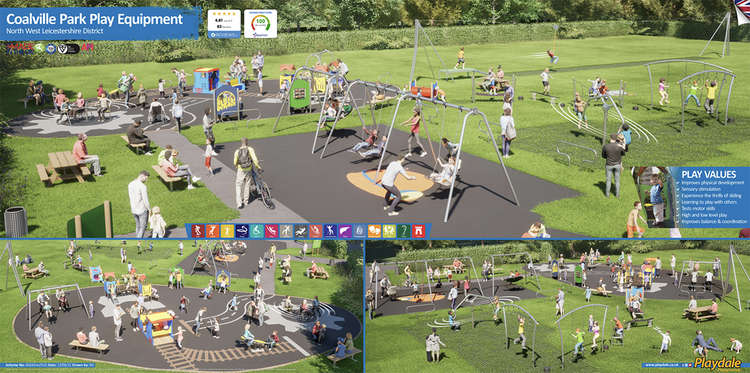 The Friends of Coalville Park voluntary group has secured funding of £73,000 for new play equipment with support from North West Leicestershire District Council.
This money has come from a grant through The Veolia Environmental Trust which was applied for earlier this year and is the culmination of two years of work towards this goal.
This project has been created by volunteers and mostly financed by them.
It has been two years of hard work which started Coalville mums Sandra Ramp and Amy Shepherd joined forces with the single aim of making the play area better.
Working in partnership with the community group, the District Council will contribute £20,000 to the improvements which will see the installation of a new toddler area, balance trail, swings and zip line with a strong mining theme for Coalville people to enjoy.
The majority of the existing surface in these areas will be replaced with new wet pour, an impact absorbing rubber safety surface which will be durable enough to withstand poor weather conditions to last into the next decade. The consultation work undertaken last year highlighted these priorities for local people along with ensuring inclusive items for all abilities are added.
More details can be found on the Friends of Coalville Park website HERE.
Local mum and Volunteer Sandra, who led the project, said: "I am absolutely thrilled to see this project come to fruition.
"It has been two years of hard work, but I can't wait to see the final design installed and benefitting all the local children.
"Expanding the range of play equipment and adding inclusive items has been a priority for me ever since I first joined the Friends of Coalville Park group, and it is so exciting to see the final plan.
"I would like to thank the council, who have worked so closely with us and provided funding, and The Veolia Environmental Trust who provided the generous grant that made this project possible.
"To everyone who helped with the consultations, especially the staff and pupils of Broom Leys School and those who completed our online survey, I would like to say thank you so much.
"The survey responses helped us to achieve this and ensure we knew what the public would like to see in the play area.
"My personal appreciation also goes to Amy Shepherd, a former Friends of Coalville Park volunteer.
"She spent the first year working on the project with me and has been supportive throughout."
Councillor Andrew Woodman, Portfolio Holder for Community Services at North West Leicestershire District Council, said: "We're delighted to have provided funding for the new playground equipment at Coalville Park alongside the Friends of Coalville Park group who has worked tirelessly to make this project possible.
"The group has worked continuously with our Parks Team to find new ways to develop and improve the park and we're proud of its most recent success in achieving Green Flag status.
"The installation of the new equipment will help to build on their efforts to maintain the parks high standards and we look forward to seeing it in action once it's completed in December."
Work is anticipated to begin on November 1, and be completed mid-December.