Leicester Tigers HITZ course at Coalville's Stephenson College aims to get local youngsters into work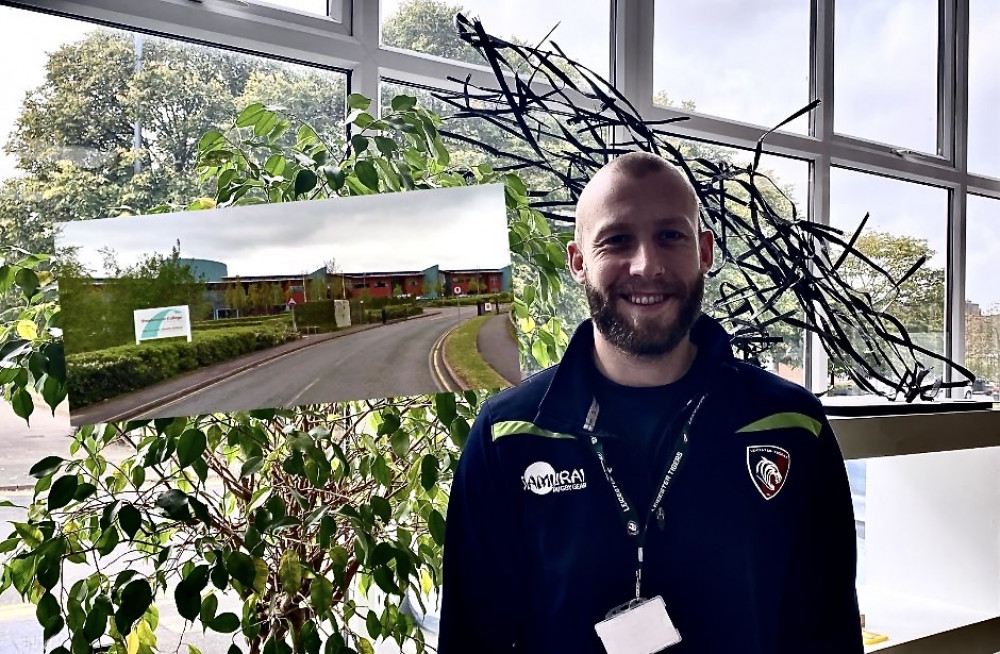 Hugh Clewes and (inset) Stephenson College in Coalville
Leicester Tigers are offering a HITZ programme at Stephenson College in Coalville from next month - to help local youngsters into work.
In partnership with the SMB College Group, the HITZ Jump into Employment course is centred on building the skills to support young people to become work ready.
HITZ Jump into Employment provides the opportunity to gain:
Maths and English Functional Skills qualification
BTEC Work Skills Level 2 Certificate
Sports Leadership Award
Over 20 days work experience in organisation of interest to the learner
Support for physical and mental health
One of the organisters, Hugh Clewes, told Coalville Nub News: "We do a 16 week block, then take a break before another 16 week block.
"It's aimed at 16 to 19 year old and we will push them towards literally anything.
"We'll find what it is they want to get into, and then we'll try and find them some work experience in those areas.
"We still have places available and would encourage people to get in touch, it's the first time we've been at Stephenson College.
"Tigers used to run this at their stadium and every Premiership rugby club in the country has a HITZ programme."
Hugh believes the scheme can be successful in Coalville - but it extends across the whole of North West Leicestershire as well.
He added: "I know the local area, I'm from Ashby and played at Coalville Rugby Club.
"This has been successful in Leicester city centre, so I think that can be repeated in Coalville.
"It's also open to anyone who can get along to Stephenson College.
"This year, we've found that some of the youngsters coming in are ones that have struggled mentally, or in big groups, the school environment, rather the actual learning."
Anyone interested can contact Hugh on 07715 856759 or email [email protected]