Thringstone Masters athlete Tanya claims British shot put title after impressive display in Sheffield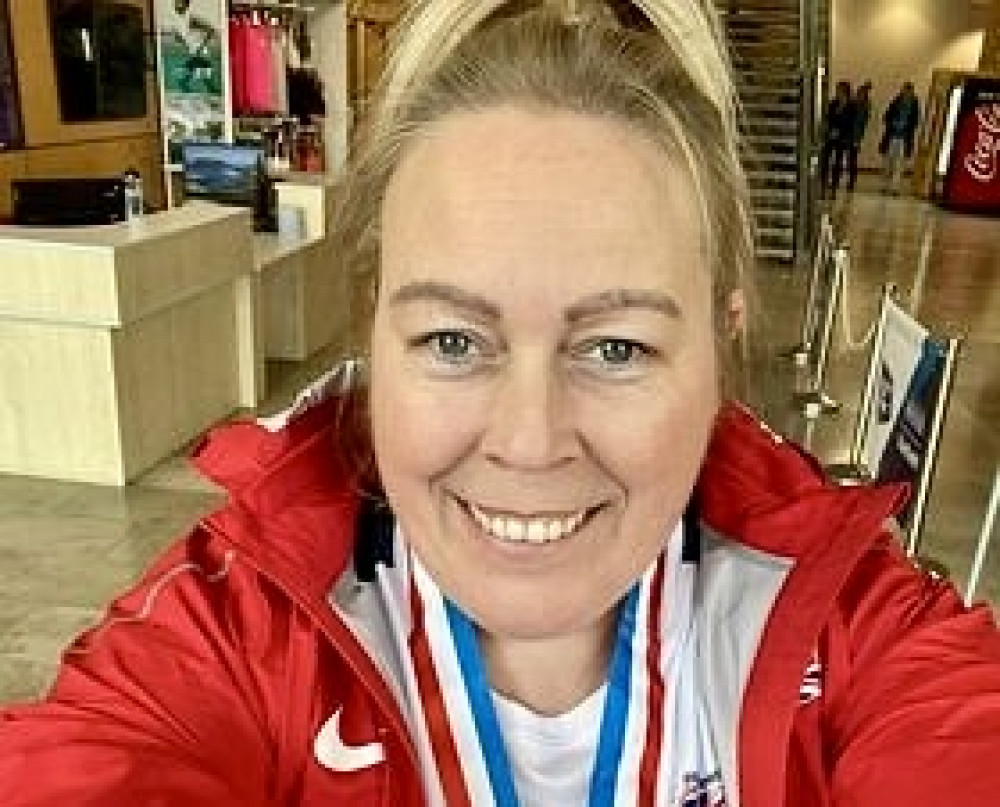 Tanya Coulson won the British championship in Sheffield last month. Photos supplied by family
A Thringstone woman has become a British Masters Indoor Champion - and is currently ranked fifth in the world in her class.
Tanya Coulson, 46, threw three consecutive Personal Bests to win the gold medal and take the W45 Shot Put title - just four years after she started competing.
She triumphed at the British Masters Indoor Track & Field Championships English Institute Of Sport in Sheffield last month, and adds her latest win to a string of other achievements.
In 2021, Tanya was W40 British Masters Pentathlon Throws Champion and W40 Midlands Masters AC Long Jump Champion.
She followed that up the following year by becoming W45 Midlands Masters AC Hammer throw Champion; W45 Midlands Masters AC High Jump Champion; W45 Midlands Masters AC Shot Put Champion
Tanya also holds six club records with her first claim club Charnwood AC.
She said: "Finishing as W45 British Masters Indoor Champion with a new PB and and season's best of 8.46m this throw saw me beat some of the W35 and W40 competitors' throws too.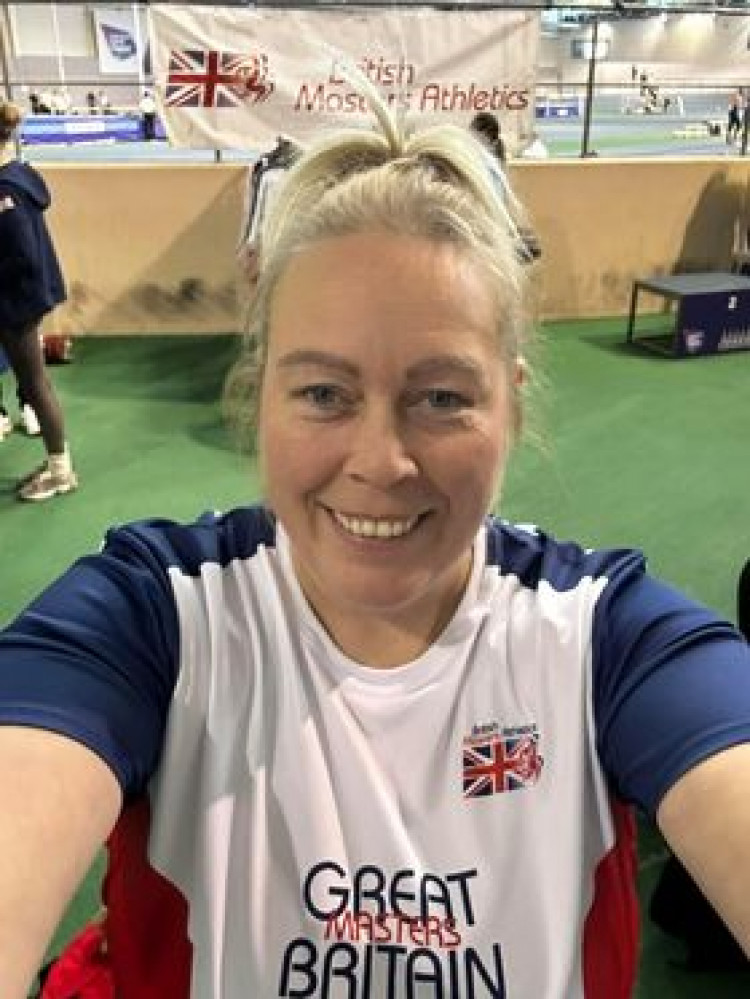 Tanya set three personal bests on her way to winning
"Going in to this event I was quite unsure of how it would go as, since January, I've had an ongoing foot injury issue which seemed to be getting a lot better.
"However, only five days before the competition was the first time I'd been able to put a trainer on since the beginning of January.
"I was shocked I managed to hold it together for this event with very little training due to the foot problems.
"But I couldn't be happier to be the W45 Shot Put British Masters Indoor Champion 2023 title.
"Huge thanks to my husband, children and mum for being my biggest supporters, I couldn't do this without them.
"Also a huge well done to my Midlands Masters team mate Nicola Long who came second in W45 Shot Put with a throw of 6.46m.
"During the whole weekend there were over 511 Athletes competing from the UK and overseas.
"At present, this throw ranks me fifth in the world which feels great, however I'm sure this will change as this year's competitions continue.
"I'm looking forward my next competition, which is the British Masters Winter Throws Championship in Oxford this weekend."