New Coalville Workspace offers an escape from home working distractions in your own office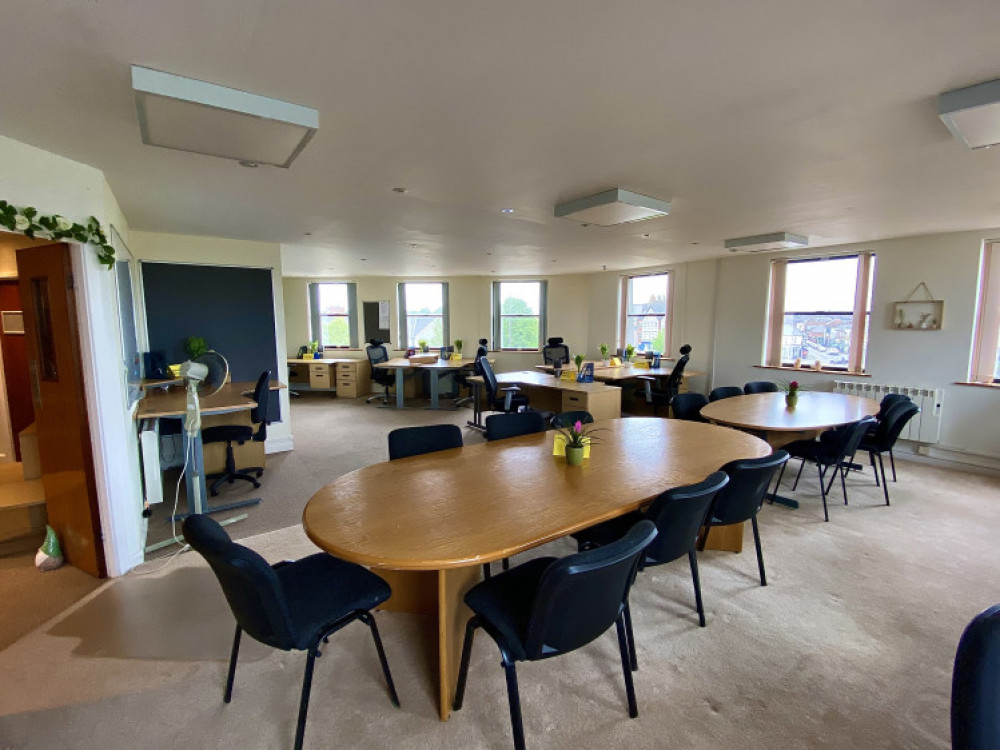 The Workspace offers workspace in the heart of Coalville. Photo: Coalville Nub News
The Workspace is a new town centre facility that offers flexible and affordable offices that look out onto the Clock Tower in Coalville.
From hot-desking to your own office, The Workspace describes itself as a place to grow your business.
It is being seen as somewhere to connect. The offices are a part of Coalville C.A.N, which is a community regeneration enterprise in Memorial Square, which helps people make a difference.
This can be through your business and also as a creative hub offering art exhibitions, makers' retail space and community projects.
Craig, Owner of TCL, is a Workspace tenant, and has given his view on the space: "I was looking for somewhere that had a community feel when I was looking for offices.
"My friend recommended The Workspace, and I couldn't be happier.
"The people are so friendly and helpful.
"It has such a welcoming atmosphere.".
The Workspace co-ordinator, Rosie said: "As a mum myself, I know during the summer that childcare can be so difficult.
"Which is why we have an offer on for all of August for half-price hot-desking, so that parents can still work.
"We are only a small walk from the town centre".
To learn more, get in touch on 01530 659790 or look at The Workspace website HERE.