Leicestershire brewery produces special beer for Coalville Town ahead of Saturday's FA Cup tie with Charlton Athletic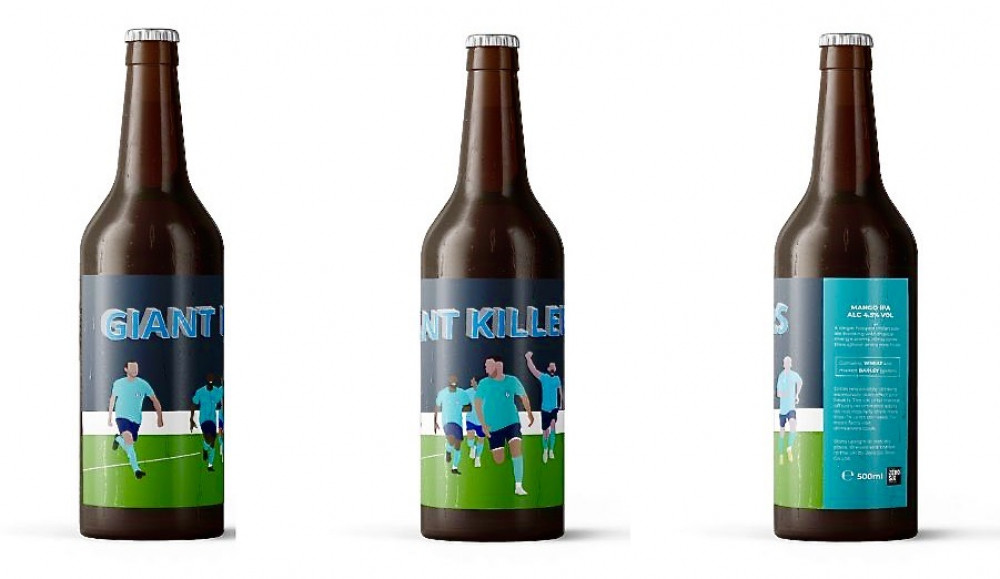 The beer was brewed in recognition of Coalville's FA Cup run
A commemorative beer has been launched to mark Coalville Town reaching the first round proper of the FA Cup.
The Ravens will travel to south London to face League One side Charlton Athletic this Saturday as they look to cause a Cup upset.
But the pale ale beer on sale now is called Giantkillers - and was put into production following Coalville's epic win over Notts County at Meadow Lane in the fourth qualifying round.
The link up is with Lutterworth-based craft beer brewers Zero Six Brew Co who also produced a beer for Leicester City's FA Cup win last year.
Co-owner Steve Corbett told Coalville Nub News the story behind beer.
He said: "About 15 months ago, we produced a beer called Youri's Thunderb***ard, after Leicester won the FA Cup.
"That was a tribute to Youri Tleleman's winning goal in the final against Chelsea.
"They sold out in eight hours and we put another brew on which continues to this day.
"We also have another website called Footbeer which takes the Mickey out of things a little bit as well as celebrating good moments in football.
"So Coalville Town approached us as they loved the Youri beer.
"They said: 'We love this beer, can we have our own version of it?'
"We said yes, we'd been watching Coalville's progress along with that of Anstey Nomads who also reached the fourth qualifying round.
"I'm very much into grassroots football as my two daughters play.
"So if there's an achievement like this, the we're all over it.
"I drew a few caricatures of the manager and players and now they have a beer called Giantkillers with their name all over it."
The beer is a pale ale - but will there be a new brew if Coalville beat Charlton this weekend?
Steve said: "We might have to ask them! But I'll keep my pencil sharpened.
"We can take it from there.
"This particular beer for Coalville Town is a 4.4% pale ale.
"We also have a wide range of beers away from the football-linked ones.
"We have a new beer coming out next month called Hangerwringer which is a 5% IPA."