East Midlands Chamber says 'bold' mini-budget throws up lots of questions - but Coalville MP backs Kwarteng plans
By Coalville Nub News Reporter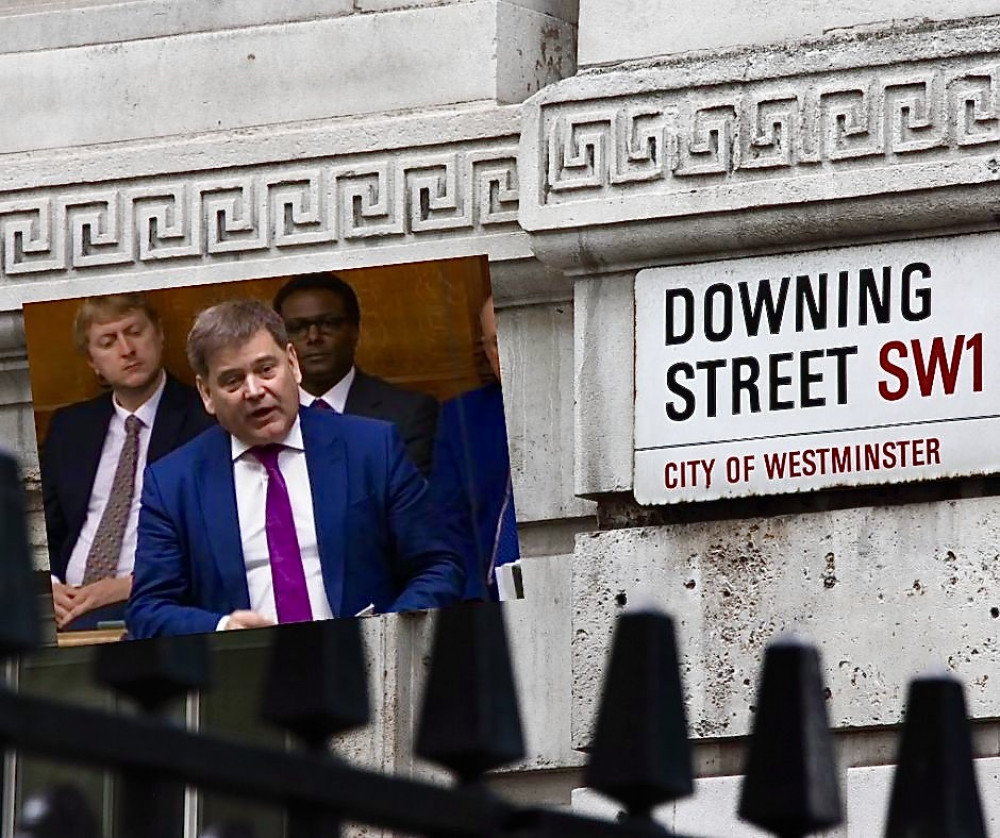 Coalville MP Andrew Bridgen reacted positively to the mini-budget
The East Midlands Chamber has given its reaction to Chancellor Kwasi Kwarteng's so-called mini-budget on Friday.
It has described it as 'bold' with 'a lot of big statements that businesses will cling to'.
But Coalville and North West Leicestershire MP Andrew Bridgen says he is supporting the proposals.
Mr Bridgen gave his backing to former Chancellor Rishi Sunak in the Conservative Party leadership race.
But today he tweeted: "With lower taxes, higher economic growth. Conservative policies. Sounds good to me."
East Midlands Chamber's director of policy and external affairs Chris Hobson said: "This was a bold fiscal statement from the Chancellor that appears to unpick much of the rhetoric of previous administrations and signals an ideological shift to managing the economy at a macro level.
"We've been crying out for the economic pressure valve to be released, and businesses will welcome many of the policies featured in the Growth Plan, including a reversal in national insurance contributions, cancellation of the planned corporation tax rise, a wholesale energy price cap for firms and making the annual investment allowance permanent.
"These are measures that will give businesses more headroom at a time when spiralling costs for energy, people, fuel and raw materials have forced many to tighten their belts and restrict investment plans, which are vital to kickstarting our economy.
"There were a lot of big statements that businesses will cling to – in particular, getting the basics right in terms of streamlining planning rules for commercial development and promising to accelerate infrastructure projects in key areas like road, rail and digital."
But the Chamber is also cautious following the Chancellor's statement in the House of Commons.
Mr Hobson added: "However, these aren't new concepts and previous policy promises haven't always been delivered, so real progress must finally be made – nowhere more so than in the East Midlands, where we receive the lowest public investment per head in areas like transport and are eagerly awaiting to see schemes like HS2 East and Midland Main Line electrification move forward.
"The announcement of investment zones will be intriguing for businesses and it's positive to see Derbyshire, Leicestershire and Nottinghamshire county councils all in discussion with Government.
"We really need to see more detail about what these will involve, their scale and how they will interact with other schemes, such as the East Midlands Freeport, before firms can begin to think about funnelling investment through these zones.
"There were measures to get more people into work – including tackling the rising economic inactivity in the over-50s, which is contributing to labour shortages that have put a lid on business capacity.
"But there was little to incentivise firms to tackle the monumental skills shortage by investing in training new employees and upskilling their existing workforce, such as by loosening restrictions on the apprenticeship levy.
"Nor was there any mention of reforming the shortage occupations list to include more jobs at all skill levels or remove barriers to international trade.
"At a time when businesses desperately need some certainty about what lies ahead in order to revive ailing confidence, this mini-budget felt somewhat like a roll of the dice and throws up lots of questions.
"While the Chancellor's focus on growth and speeding up new infrastructure development is enthusiastically welcomed by businesses, they will want to hear very soon about how these policies will be enacted and the wider implications of their costs before they truly feel comfortable about investing in our national economy."