Coalville rowers pay respects to Queen Elizabeth II with 16 mile session ahead of Atlantic Crossing challenge
By Coalville Nub News Reporter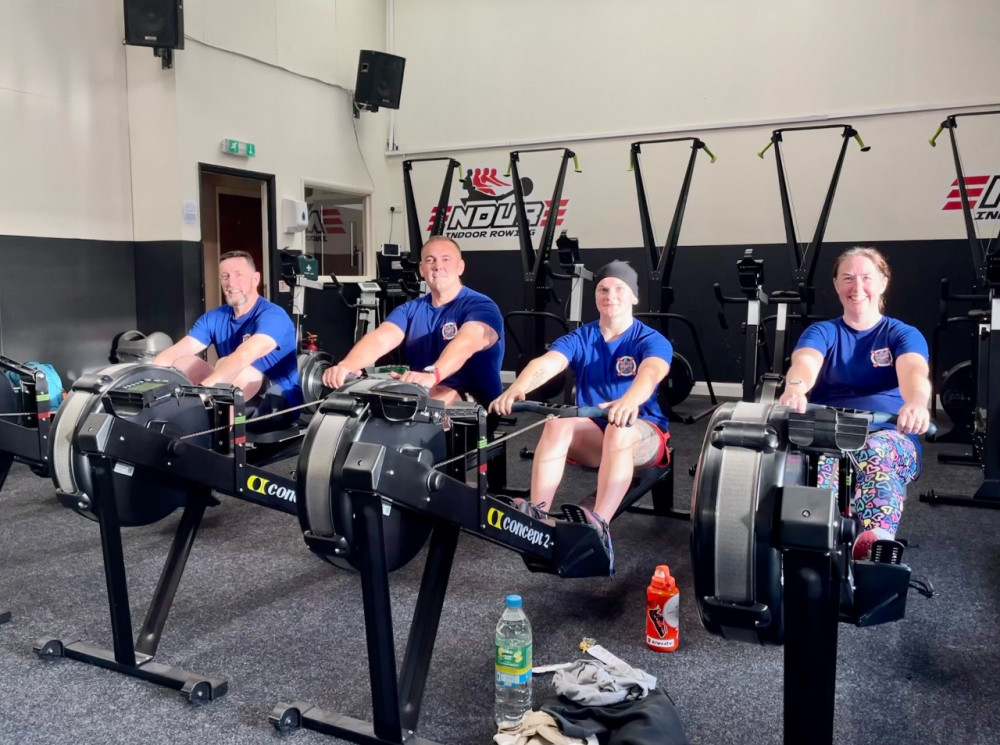 The crew took to the rowing machines at Coalville's Stealth gym
Craig Smith, County Councillor for Coalville North wanted to pay his respects to her late Majesty Queen Elizabeth II in a unique way.
As the skipper of 'Anchor Management', an Ocean Rowing boat that is preparing to take on the world's toughest endurance race, he 'gently persuaded' his crew of four to get involved.
They will be taking part in the Talisker Whiskey Atlantic Challenge, a 3,000 mile unsupported rowing race across the Atlantic Ocean.
When he said 'gently persuaded', what he meant was that he asked Tim Hodgkinson, Sarah Tebbett and Sammi Woodward if there were free last Friday morning for a team bonding session.
But he neglected to tell them any more details than that until they had committed.
It was only then that he informed them that he had another 'great Idea'.
He explained: "Her late Majesty had sat on the throne for 25,782 days, so wouldn't it be great to row 25,782 meters - approximately 16 miles - on the Stealth gym's rowing machines in Coalville.
"After a little persuasion and the use of the immortal line 'it'll be fine', which has become something of an unofficial motto for the crew, the four shipmates, who are all members of CrossFit Coalville arrived at the gym at 5am so that it would be done and dusted before they all had to go to work. "
Tim Hodgkinson, 48, the oldest of the crew members explained that this was the longest he had ever actually sat on a rowing machine for.
He said: "While Craig and Sarah do a lot of rowing already, my focus has been on building strength and flexibility,
"I've been training at CrossFit Coalville since it opened just after lockdown, and my body shape has totally changed, so this mini-challenge was the perfect introduction to endurance rowing for me.
"I fear I have a lot more of these type of sessions to come in the coming months as we prepare to get on the ocean".
All four managed to complete the challenge in under two hours; Craig - 1h 40m 55sec; Sarah - 1h 55m 5sec; Tim - 1h 56m 34sec; Sammi - 2h 16m 50sec.
After the row Sammi said: "We are used to pushing ourselves, physically at CrossFit Coalville, but this was a whole new level of pain, centred around one's derriere."