Former Hermitage Leisure Centre WILL be demolished - as Cabinet meeting in Coalville backs housing plan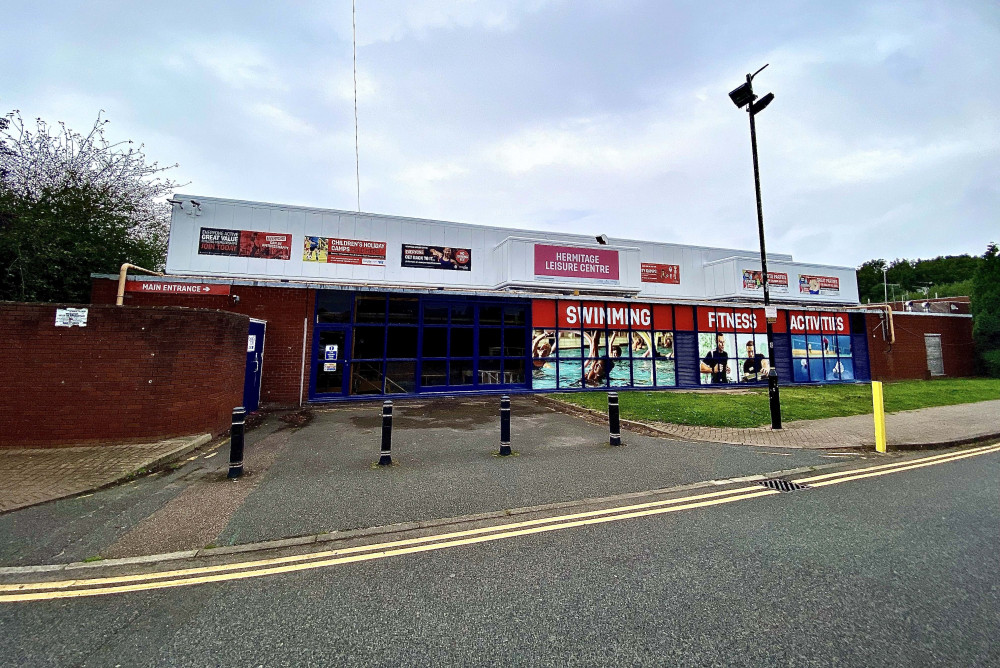 All photos: Coalville Nub News
The former Hermitage Leisure Centre in Whitwick is to be demolished to make way for housing.
Councillors voted unanimously to agree with the recommendation put to North West Leicestershire District Council's Cabinet meeting this evening (Tuesday).
The building's future was finally decided after plans to make part of the building available for community use were thrown out.
Councillors agreed that demolition - at a cost of £300,000 - was the most realistic option.
It was repeated that the monthly cost of maintaining the disused building was £17,500. since it was closed in February when the new Whitwick & Coalville Leisure Centre was opened to the public.
This month's Community Scrutiny Committee meeting - deferred from the original session in June - said that the cost of allowing part of the building to be used as a community centre would be £800,000, leaving an asset value of £750,000.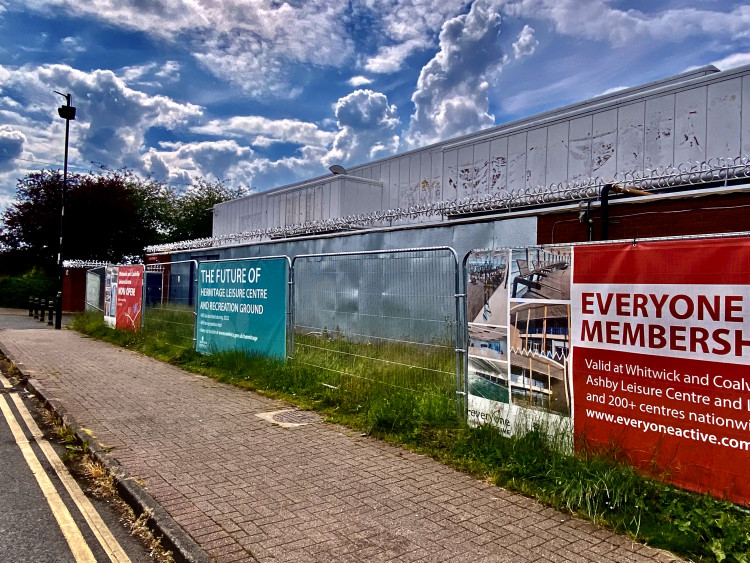 The Hermitage Leisure Centre has been boarded up and out of use since February
But those figures were disputed by councillor Michael Hay.
However, Cabinet heard that a £300,000 demolition would leave a site worth £1.8million.
Cabinet councillors visited the former leisure centre building on Tuesday morning.
Cllr Roger Bayliss argued that, while there had been strong calls for a community centre, no-one had considered that there are people who would welcome the chance to move into housing in Whitwick.
Cllr Robert Ashman said demolition was the 'only realistic option'.
Cllr Andrew Woodman also supported the recommendation and said: "There is a reason we built a new leisure centre, because this one is riddled with problems.
"It has cost the taxpayer £50,000 since the June scrutiny meeting was deferred."
Council leader Cllr Richard Blunt offered support for Coalville CAN's Deana Wildgoose and her work with buildings in the Coalville area,
But he too supported the recommendation for demolition.
Cllr Nick Rushton spoke to say that he felt the desire for a community centre was only from a minority in the area and many would welcome new council housing.
Cllr Bayliss added: "If the building were gifted to a minor authority, then they would have great difficulty in maintaining it to the required standard.
"I really do think some councillors are being disingenuous in encouraging decent people in an aspiration they know darn well is impracticable."
Whitwick councillor Sue Colledge spoke before the debate and raised concerns about the amount of captured carbon that would be released if the building were to be demolished.