Coalville C.A.N. Assesses Early Views Of The Town's Residents From Community Survey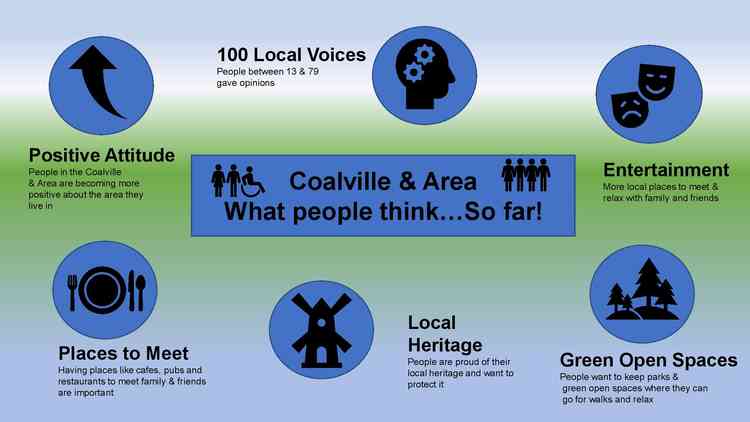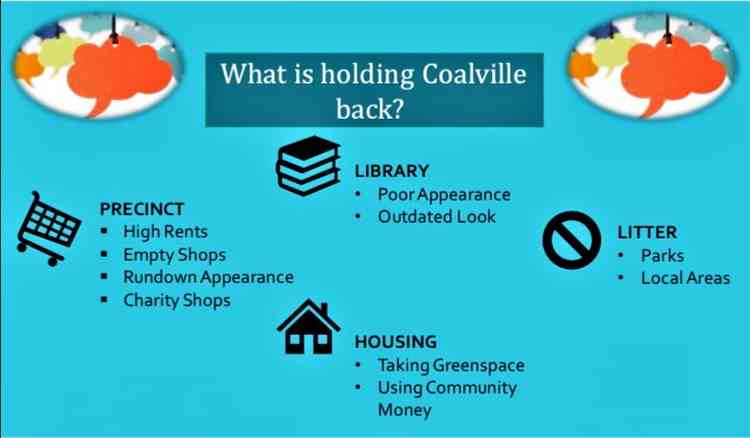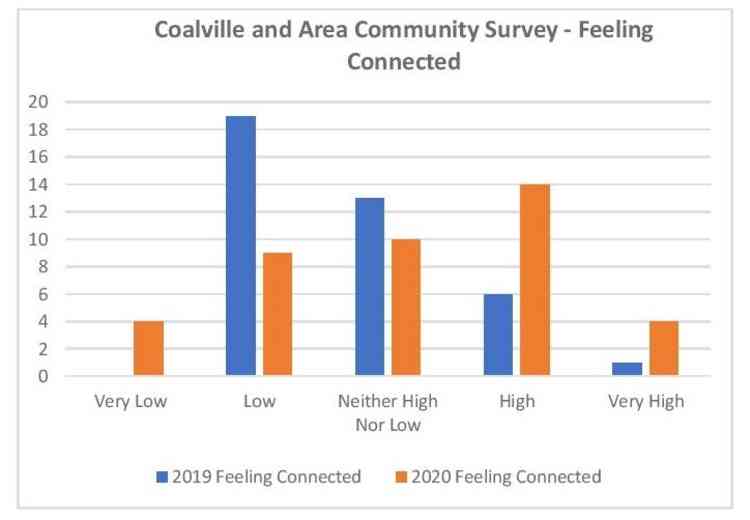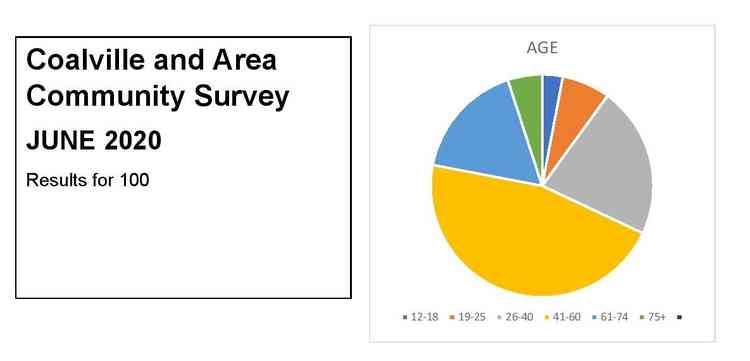 The Coalville C.A.N. Community Benefit Society group has been assessing the first 100 results from its community survey.
It has highlighted places that people find special, things that people want to change, places that people meet, things that people want more of and things that should go!
The survey finds that Coalville people are becoming more positive about the area they live in and believe cafes, pubs and restaurants are important as meeting places.
They are also proud of their local heritage and want to protect it.
Also, they want to keep parks and green open spaces.
In terms of what is holding the town back, the survey finds that residents of Coalville think the precinct has a rundown appearance, too many charity shops, too many empty shops and high rents. The opinion of the town's library is that it has a poor appearance and an outdated look. Housing is taking up greenspace and community money according to the survey which also highlight litter as a problem,. Do you agree? Have you shared what you believe is holding the local area back? Have you shared your passions and what you are prepared to get involved in to make a difference? The survey is still open, and there is still plenty of time to have your say. If you want paper copies for your reception / bars or counters we can provide or we can send you an email version to distribute out for self-printing. Email:
[email protected]
"We are especially interested in more young people having their say which is why every Headteacher of the local schools will receive an email which we hope they will share with their students and their families before they break up!," said Deana Wildgoose, Director of THINK FC, a local social enterprise that helped create the survey. "The connectedness results are also interesting – is this the effect of Covid-19 with the amazing response from local people supporting the most vulnerable? How might that be supported to continue and proliferate? "We need some innovative thinking and some new ideas. "Things do not have to carry on as they always have – we don't need to accept uninspiring affordable housing schemes or accept high rents from absent landlords – the community can take ownership and we are supporting them to do this through a Community Benefit Society – it does what it says on the tin, the benefits will go to the Community, by working together and through the community ownership of spaces and places. "There seems to be something different about this – promises have been made before – but this is not about a top down, needs led, service driven empty promises – this relies on local people coming together, building on what's strong, creating community grown solutions. There is a Crew of local people that have come together to steer the way and connect local people and networks. "The survey results coming in with offers of support from locals just shows the massive wealth of skills, talents and interests in Coalville and local area. "The Coalville C.A.N CBS Crew have big ambitions – and they are right to have them – anything is possible, but at the same time there is something that everyone in the community can do to get involved and tiny things that can be done every day that will make a big difference – starting with joining Coalville C.A.N CBS, completing the survey and sharing it with someone else! Click here for survey link:
Coalville and area community survey 2020
. There is also an active Face Book Group
Coalville CAN Facebook page
And you can see the Coalville CAB video here
Coalville CAN mini film