Amateur artists celebrate English Tourism Week with outdoor gallery launch in Coalville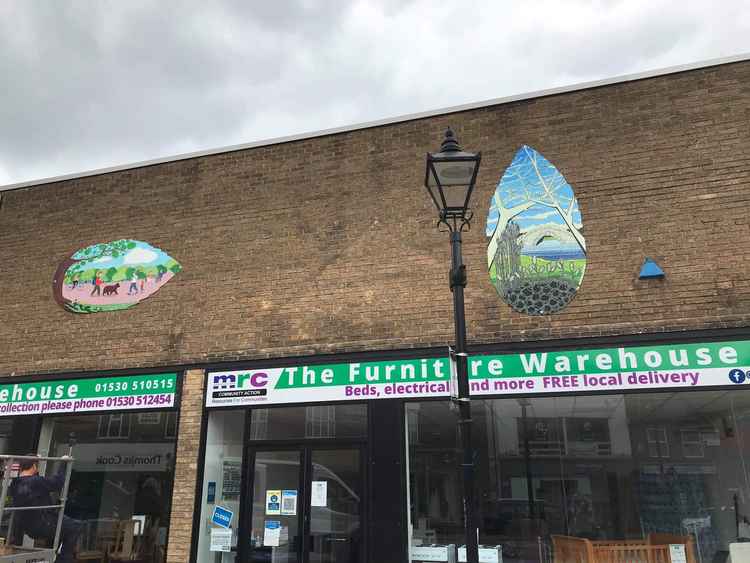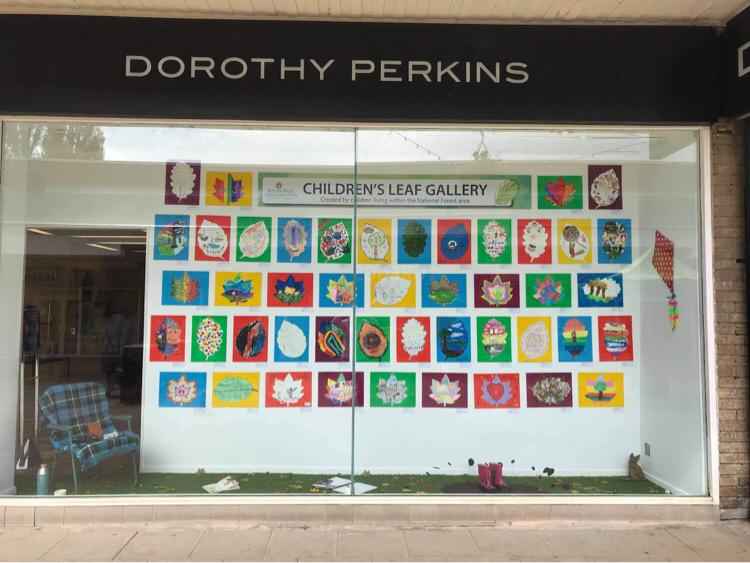 Local amateur artists are behind a new National Forest themed outdoor gallery currently on display around Coalville to celebrate English Tourism Week.
Creatives from the area have been invited to take part in the North West Leicestershire District Council's 'Living in the National Forest' project which involved designing a large leaf shaped board to be used as part of an art trail for shoppers and visitors to follow around the town centre.
Over 20 boards have been installed and are being exhibited to tie in with English Tourism Week from 22 to 31 May, and to highlight the impact tourism has on the local economy.
The boards will be on display until the end of June and shoppers and visitors should expect to see them at many different locations including Belvoir Shopping Centre, High Street, Belvoir Road and Marlborough Square.
'Teaser boards' will also be on display at tourist attractions across the district, whereby visitors to those attractions will be encouraged to visit the outdoor gallery.
A children's gallery with over 50 smaller art boards will also form part of the outdoor trail which will be showcased at the old Dorothy Perkins shop in the Belvoir Shopping Centre.
Town centre visitors will be invited to vote for their favourite design in a people's choice competition and will automatically be entered into a prize draw to win a family ticket to Conkers or a trip on the canal boat at Moira Furnace.
More information on how to vote and the Living in the National Forest project can be found HERE.
Through the project, North West Leicestershire District Council is aiming to encourage people to think about what it means to live in The National Forest as well as highlighting how important tourism is to the local area.
Ashby Arts Festival also begins this month which will see the launch of an outdoor gallery with displays of artwork on buildings in the town from people in the local community.
More information on this can be found HERE.
Councillor Tony Gillard, Portfolio Holder for Business and Regeneration at the District Council, said: "The Covid-19 pandemic has shone a light on how important the great outdoors is for our mental and physical health and we're incredibly lucky as a district to have had The National Forest right on our doorstep.
"Not only is the National Forest an impressive tourist attraction but it also plays a big part in the heritage of North West Leicestershire and it's been reflected in the designs that these local amateur artists have created.
"I'd like to thank the amateur artists for all their efforts and time that has gone into the project and would encourage everyone to get involved in the outdoor gallery trail in Coalville which is now up as well as showing your support to both town centre events and local shops."
Margaret Jones, Treasurer of Ashby Arts Festival, said: "Due to Covid-19 restrictions, we're doing Ashby Arts Festival a little bit differently in 2021 with events spread over the year instead of a single festival weekend.
"In this year's outdoor gallery, exhibiting 27 giant artworks from May to July, we are celebrating all that's great about living in The National Forest area.
"The festival has been going for decades and is entirely volunteer run. We aim to provide cultural and artistic events to the community and to showcase a range of local creatives work and we're really looking forward to welcoming our regular and new artists and visitors over this year."