Soulful Sounds
---
Century Theatre, Ashby Road, Coalville
14th Mar 2023 - 27th Mar 2023
Tuesday 21st March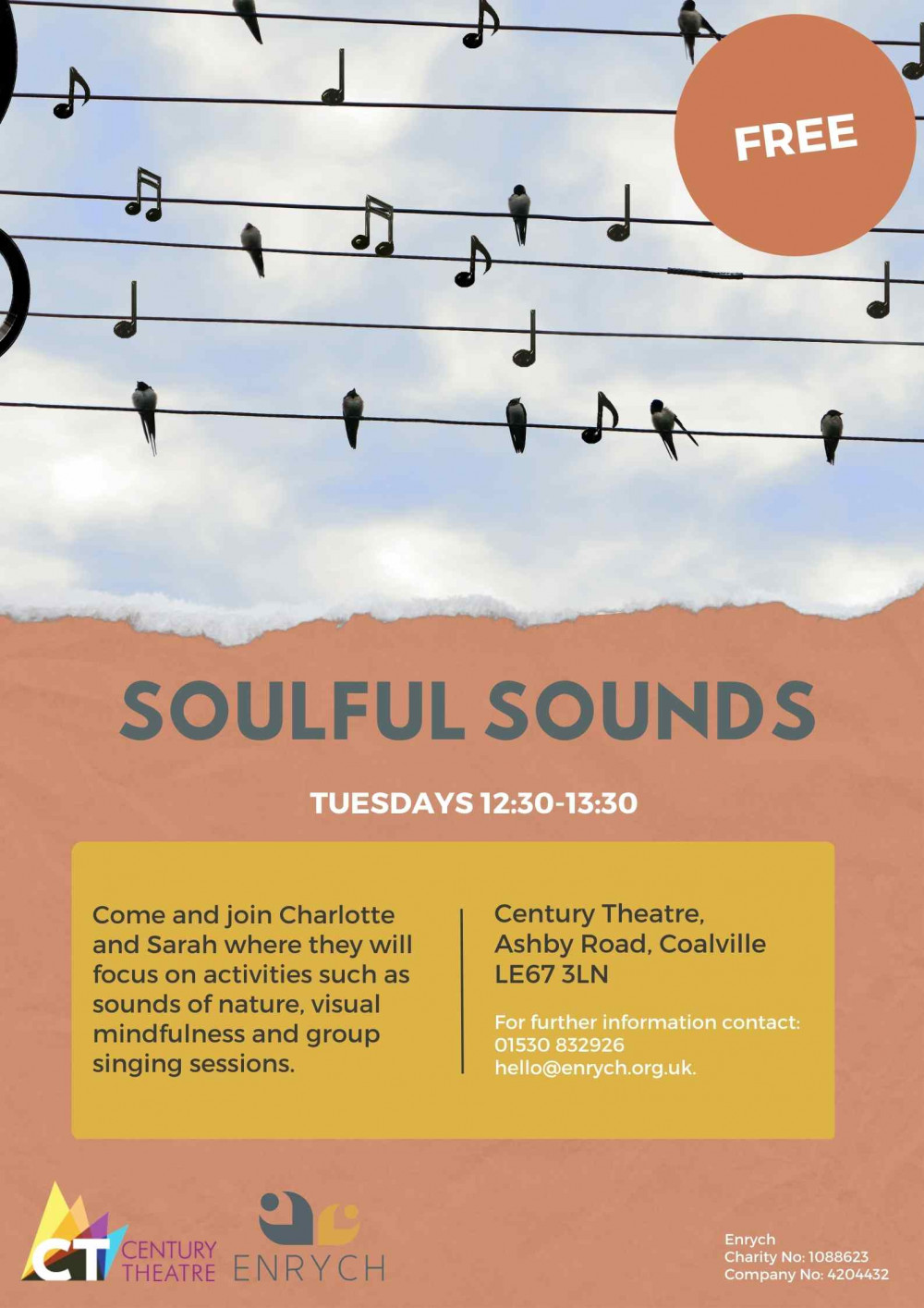 Running every Tuesday 12:30 - 13:30.
Come and experience the wonderful power of healing sounds and be part of a great group of people. Each week we will exploring each individual talent and how we can extract that and create a fabulous showcase full of wonderful feel good uplifting performances
Enrych is a non profit charity. We provide adults living with a disability or long-term health condition with support to enable them to live independently.
Our new activity based at the Century Theatre on Ashby Road is Free to attend, and offers a calming and welcoming environment to help improve the well-being of adults living with a disability.
For any questions or information drop us an email on [email protected]
Add your Coalville event for FREE here!
Nub It