Obituary: Former Chief Executive of Palitoy in Coalville - and 'Father of Action Man' - Bob Simpson has passed away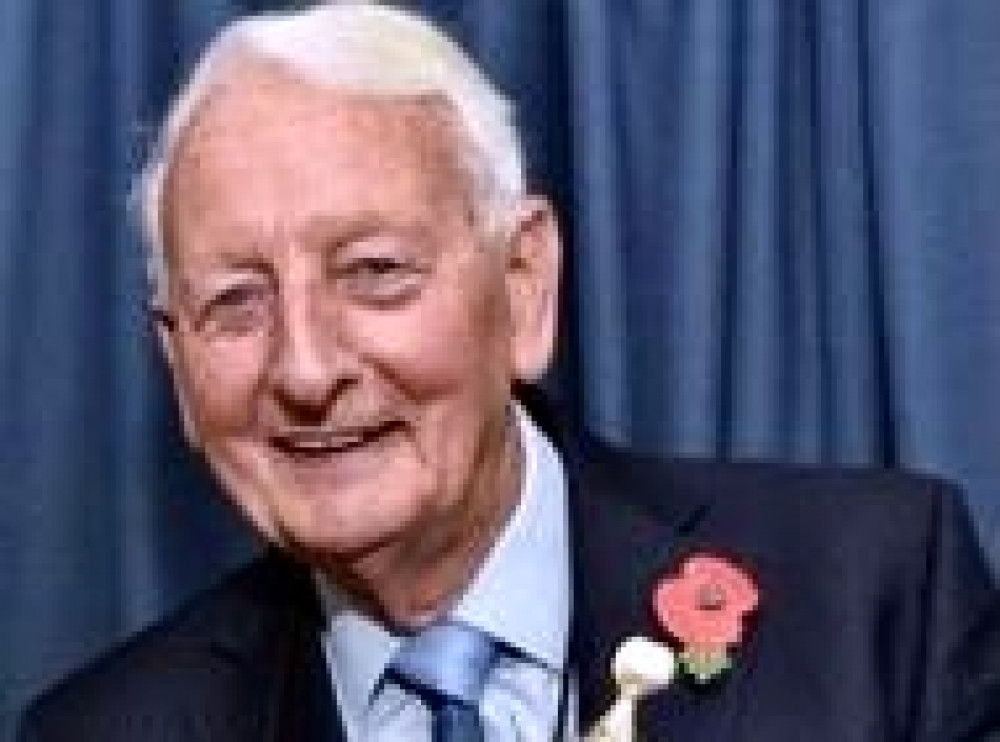 Bob Simpson RIP
Obituary by Bob Brechin
It is with great sadness that I report the passing of Bob Simpson who was the Chief Executive at Palitoy from the late 1960s through to the opening of the 1980s.
Bob was a proud Scotsman from Edinburgh. During his National Service he was posted to Leicester and met his future wife. Wanting to be near her he joined the police force and was able to get a transfer to Leicester. He did not enjoy being in the police, especially the duty of traffic controller in the centre of the city, so he joined Cascelloid in its sales department. He quickly moved on, becoming the marketing manager of the company's Palitoy toy brand. In the early 1960s Cascelloid's owners BXL decided to sell off the toy division which began with a move of staff including Bob, his boss Miles Fletcher, and the design team under Bill Pugh, to the Coalville site, which had been manufacturing toys since 1937, just two years after the Palitoy name was registered.
This was when the Palitoy brand entered the modern world of TV advertising with the introduction of Tressy, Tiny Tears and Action Man. Bob was instrumental in gaining licences for all these products between 1964 and 1966. Particularly the licence for G I Joe from Hasbro in the USA. In an interview with Coalville Heritage Society, as part of the The Many Faces of Palitoy centenary, Bob declared that he and Fletcher were having difficulty convincing Merryl Hassenfeld to grant Cascelloid the G I Joe licence. "You English are all pirates and pikers" said Hassenfeld. Probably alluding to the fact that Pedigree in the UK were going to 'knock off' G I Joe with its Tommy Gunn. Bob was quick to reply "Well, I am a Scotsman from Edinburgh, so you will get a good deal from me". The deal was struck.
Two years later, with three very strong tv-advertised toy lines, Bob played a big part in the sale of the Palitoy brand to General Mills Inc., fulfilling the brief from BXL. Fletcher, not wanting to work for an American company moved on to Mettoy and, after a year or so of American control, Bob became Chief Executive of Palitoy Limited. He would be responsible for not only seeing Tiny Tears being voted best girls toy for three consecutive years but also Action Man getting many awards, including the Toy of the Decade in 1980. Many other licence agreements were entered in to, such as those with Tommy, Mego and Kader. Other toy ranges were developed including Discovery Time, Parker Games, award-winning Pippa and the Bradgate wholesale division. From a £300,000 turnover pre-Tressy, Bob would steer the company to £30 million by the opening of the 1980s.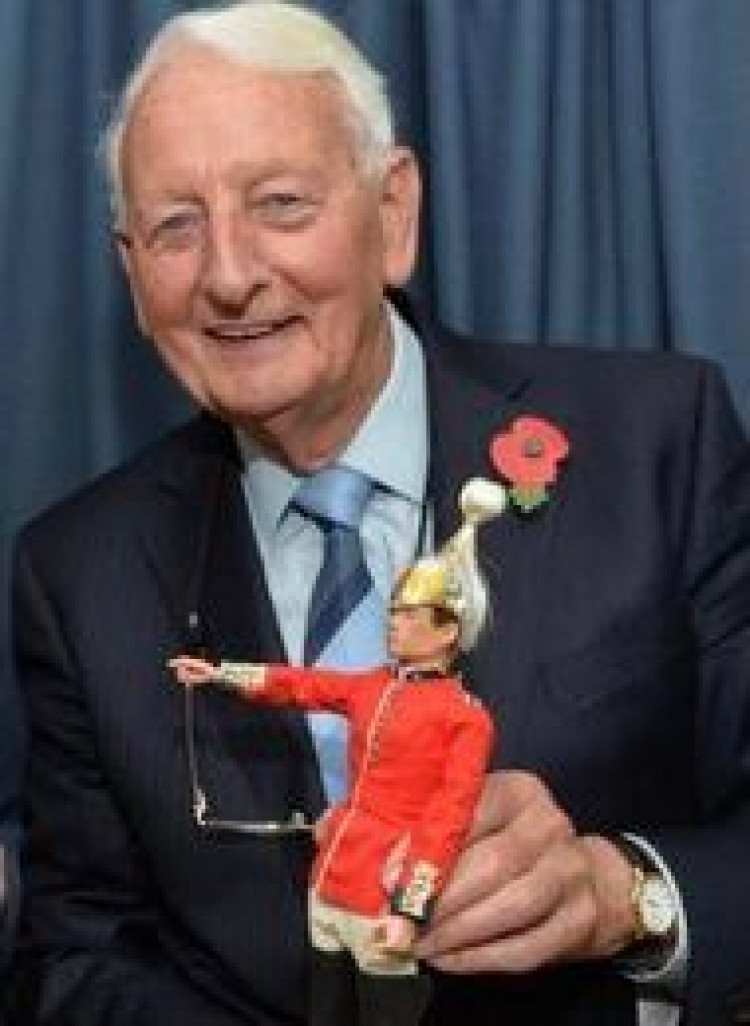 Come the start of that decade, the General Mills Toy Group was beginning its strategy of global branding. This involved directing the Palitoy management to close down licence deals with GMTG competitors such as Tomy and Mego. Later the long-running favourite baby doll Tiny Tears would go. Mainline Railways, which had be totally developed by Palitoy's design and marketing teams, was closed down. All to make way for new American designed toys such as Strawberry Shortcake and Care Bears to join the first global toy brand, Star Wars.
Bob saw the writing on the wall. He resigned taking other senior people with him to set up a new toy importing company, Emblem Toys, in collaboration with David Yeh of Universal Toys of Hong Kong. Soon after Yeh acquired the ailing Matchbox company and persuaded Bob to reverse its fortunes. This he certainly did, then retired from the toy industry completely.
Not quite completely. In 2017, Bob kindly agreed to unveil the Leicestershire County Council green plaque on the former factory building, assisted by Councillor Pam Posnett, to celebrate 80 years of toy-making in Coalville. He also opened the Many Faces of Palitoy exhibition held at the former factory in 2019, which commemorated 100 years since Alf Pallett founded Cascelloid in Leicester. Unfortunately he was unable to be accompanied by his wife who had deceased, but his eldest daughter Debbie was an able and devoted helping hand on both occasions. Sadly, Debbie tragically died, suddenly and unexpectedly in 2020. Bob is survived by his other daughter Sandie.
Bob should really be remembered as the 'father of Action Man'. If he hadn't saved the day during the G I Joe negotiations with Meryl Hassenfeld there may not have been Action Man. Controversy accompanies talk of the origins of the name, but in the Coalville Heritage Society interview in 2019 Bob revealed that he briefed the advertising agency, Gee Advertising, and it came up with a long list of names, including 'Man of Action'.
"I like it. But that's too long to go on the packaging" was Bob's opinion - and Action Man was born.
Sadly missed by his family, his friends and his former work colleagues.
Robert B SIMPSON
1930 - 2022