New police office in Coalville town centre opens its doors to the public - and promises 'greater engagement'
By Coalville Nub News Reporter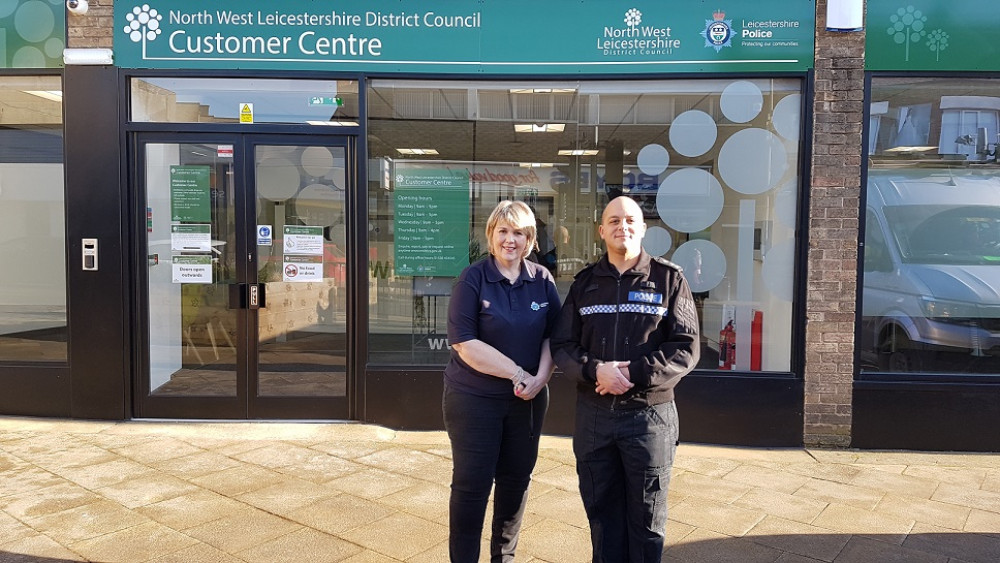 The new facility in the Belvoir Shopping Centre is now open. Photo: Leicestershire Police
A new enquiry office has opened in Coalville's Belvoir Shopping Centre – with the aim of providing greater engagement with the local community.
The current front enquiry office was based at North West Leicestershire District Council's premises in Whitwick Road, but from today (Tuesday) it has a new home at the Belvoir Road entrance to the shopping centre.
The new office is open from 9am until 5pm on Mondays, Tuesdays, Wednesdays and Fridays and from 9am until 4pm on Thursdays.
Working with the local authority, it will allow residents and business owners across the North West Leicestershire Neighbourhood Policing Area (NPA) to report any issues or concerns they may have.
NPA commander, Inspector Wayne Nimblette, said: "This new location will give us greater prominence within Coalville and will hopefully increase our engagement with the community we serve.
"While we encourage people to report things online, we also recognise the importance and reassurance that face-to-face contact can have.
"It means anyone going into town to do their shopping, for example, can come and see us if there's something they want to talk to us about."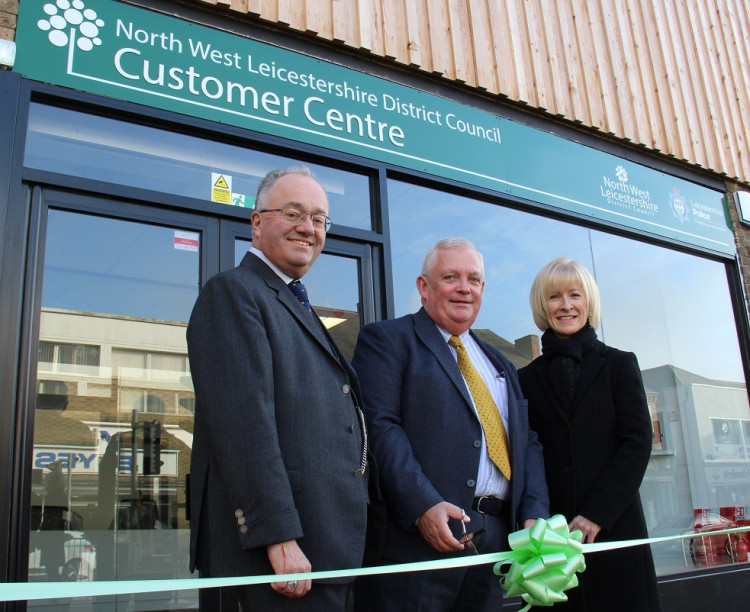 Police and Crime Commissioner Rupert Matthews helped to open the new offices in Coalville last year
Leicester, Leicestershire and Rutland Police and Crime Commissioner, Rupert Matthews, said: "This is an excellent move for the people of Coalville and will be a positive addition to the town centre.
"Our hard-working officers and staff strive to make life better and safer for their communities.
"What better way to reinforce this message than to be physically visible and accessible to residents within the very heart of local life.
"Sharing facilities with our colleagues enhances effectiveness while making economic sense. Both organisations already work closely together, and this new arrangement will enhance that relationship further and deliver a better service for our communities, which makes me very proud."
Councillor Richard Blunt, Leader of North West Leicestershire District Council, said: "We're pleased to welcome colleagues from the police to share our Customer Centre in Coalville.
"Since opening in November we've had lots of positive comments from customers, who appreciate the central location and the modern facilities.
"We're looking forward to continuing to work alongside the police for the benefit of our community."