Controversial parking fines company gets planning permission for Coalville camera system - which has been in use for more than a year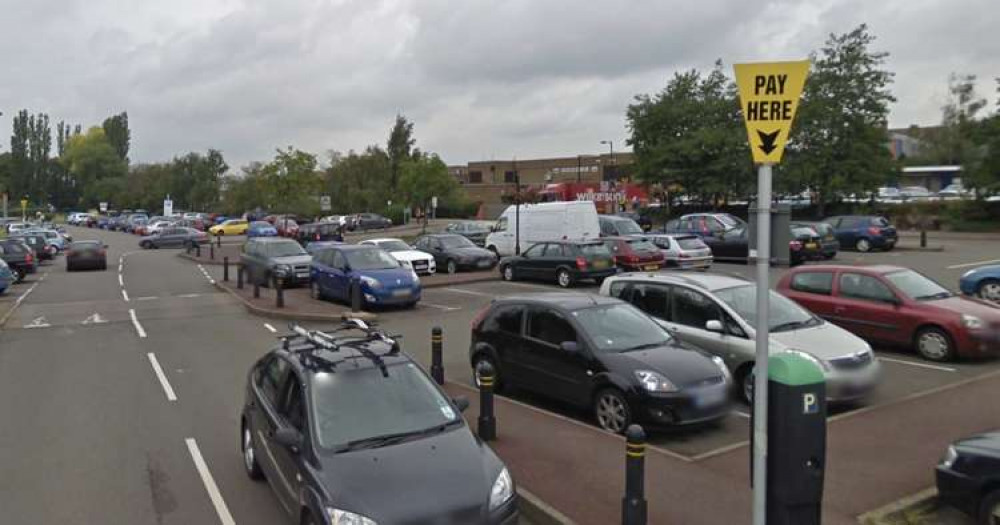 The system has been widely criticised by drivers using the Coalville car parks. Photo: Instantstreetview.com
Controversial camera-operated technology being used in a Coalville car park has been given retrospective planning permission - despite being in use for well over a year.
And some drivers are still questioning its legality.
Parkingeye has been the subject of a number of complaints from motorists who claim they have been fined 'inappropriately' and have not been listened to when the matter has been raised with the company.
One resident wrote to North West Leicestershire District Council saying that Parkingeye had broken the law by installing the system without planning permission.
The cameras are already in use at the Belvoir Retail and Leisure Quarter car parks in Coalville town centre.
Some have questioned whether the system can legally be enforced as it had not been given planning permission.
That has now been granted, but the application form to North West Leicestershire District Council clearly states that work on the cameras began in September 2020 - and was completed the following January.
Since then, it has been heavily criticised by those using the car parks, with some saying they have been fined for using them to cut through to other areas of the town.
A council officer's report confirms: "The application is retrospective with works having been carried out on site.
"The proposal includes the provision of payment machines, payment kiosks and a CCTV system."
The application contains a complaint from one resident who said: "I wish to object to the above planning application on the grounds that:
"1. Parkingeye has been operating their car park management illegally since they took over the car parks in question and
"2. By knowingly operating an illegal operation, they are not a fit and proper company that should be allowed to operate in this district.
"They have broken the law by knowingly not complying with The Town and County Planning (Control of Advertisements) (England) Regulations 2007, and the council, knowing this, has been complicit in allowing them to continue breaking the law.
"The council has stated that one of the reasons they have not taken enforcement action is that they did not consider it to be in the public interest even though motorists were being charged large amounts of money for allegedly breaking a contract that legally did not exist due to the absence of planning permission for the signage offering the contact to park.
"Parkingeye has only applied for planning permission because they have been pressured to do so."
Another resident said: "I would prefer if competition could be introduced by not allowing a monopoly of parking in these areas.
"Parkingeye is owned by a large Australian conglomerate and profits may leave this country.
"At the moment Parkingeye seem generous in allowing the first 2 hours free but I am not aware if you, NWDLC, will have any powers that could prevail in the event of harsh changes to the present rules and charges.
"It is for these reasons that I would like to see consumer choice and competition introduced preferably by a UK based company."
In a separate application, permission has also been granted for Car Park Management Signage - 62 signs mounted on lighting columns, signage polesor on the wall of buildings.
A response from another resident said: "My objection is to the Parkingeye system.
"I think it's detrimental to the retail space in Coalville that's already struggling with low investment and high rents in the centre.
"It's been operating without permission for months now and fining people for just passing through the car park - and they're having to try and prove they were not parked there."
Another resident wrote to the council to say: "This company would appear to be incompetent as they have been operating the system for months without obtaining legal approval.
"Their system does not work as it shows those passing through the car park without parking as having been parked for 24 hours or so.
"They have been fining motorists using an unlawful unapproved parking system.
"The onus has been placed on their victims to prove themselves innocent of breaking the parking regulations when I always thought British Law has a person innocent until proven guilty.
"The damage done to shopping in Coalville must be significant, I am personally aware of a number of people who no longer shop in the town because of the parking worries.
"Sadly one only has to put Parkingeye into Google to see that these problems seem endemic for their company.
"Until the applicant can prove their system works 100 per cent the Council should not approve this application.
"Potential shoppers must be confident and comfortable that the rules will be applied honestly and accurately, there are a number of organisations that are trying to encourage an increased use of the Town Centre.
"Their efforts are being undermined by the current parking problems."
The issue came before North West Leicestershire District Council November when Cllr John LeGrys addressed the problem that residents and shoppers have been handed fines from camera-operated technology.
He added that complaints are not being dealt with satisfactorily.